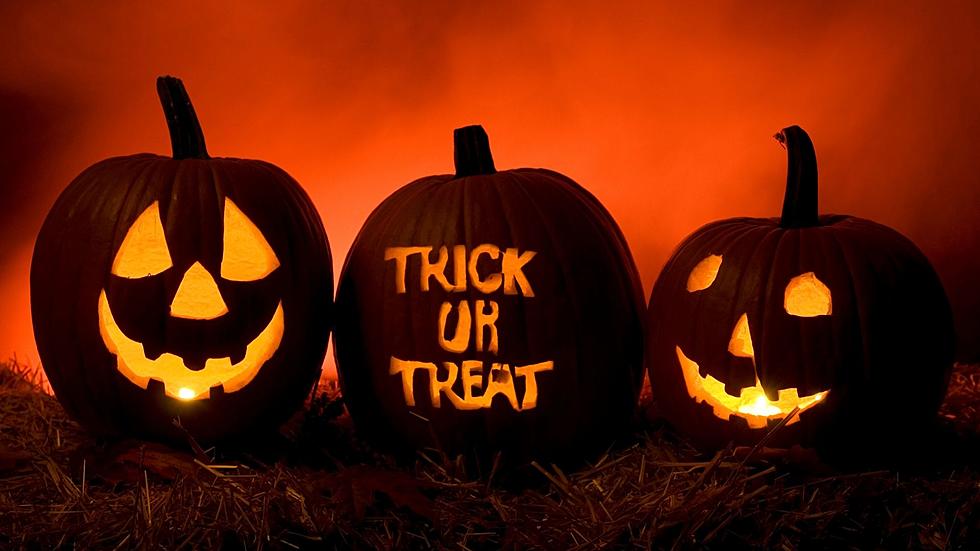 2023 Kalamazoo Area Trick or Treating Times
Canva
As Halloween draws ever so closer, crunch time is approaching as the costume shelves are starting to become empty, the candy is being bought and stored for the doorbell ringers, kids, parents, and everyone else alike is mapping out their night and making sure to hit the "BIG" houses. Then there's people like me, who are thinking about where they can find the best last-minute costume if I decide to wear one at all.
The Kalamazoo Area has always been one that is rich in Halloween spirit but also in the candy as well. There are plenty of houses who give out full size or king size candy bars and other cool treats, but they aren't all open for service at the same time. To make things easier on you, I've decided to do some of that work for you and tell you where trick or treating is occurring in a certain city or town.
I remember back in my day there was no set times to go trick or treating, you just rushed home after school, put on your costume as soon as you could, and hopped outside to play football or something with friends until it got dark. Once the porch lights came on, it was go time and we racked up as much candy as we could, before calling it a night. Now, all the cities give times on when they would like families to be out trick or treating and https://kzookids.com/ makes an easy to view list.
Keep Your Eyes Peeled\
There are a number of cities in the Kalamazoo area that said "man, it's too much work trying to decide a time for everybody" or something along those lines as they decided to not label a set time for everybody, throwing it back to the old school ones. When looking at the trick or treating tab on the Kzoo kids' website, some cities don't have anything listed.
Instead, you would see the words "no designated time" meaning that trick or treaters are invited out at any time but are subject to when houses decide to turn their porch lights on. These following cities of Augusta, Battle Creek, Comstock, Galesburg, Kalamazoo, Oshtemo Township, Otsego, Parchment, Paw Paw, Plainwell, Portage, Richland, and Texas Township do not have a designated time.
Ya Snooze Ya Loose
Those living in the cities of Lawton, Mattawan, Schoolcraft, Three Rivers, and Vicksburg have specific times and if you aren't on your A-game you may miss out on all the fun and of course the candy. Mattawan and Vicksburg will have their porches active between 5-8 pm, Three Rivers is from 5-7 pm, Schoolcraft will be from 5:30-8:30 pm, and Lawton will be trick or treating from 5:30-7:30 pm.
5 Worst Things Kids Can Find in Their halloween Trick or Treat Bags
Nightmare Little Kids Trick Or Treat
Gallery Credit: R.Flores