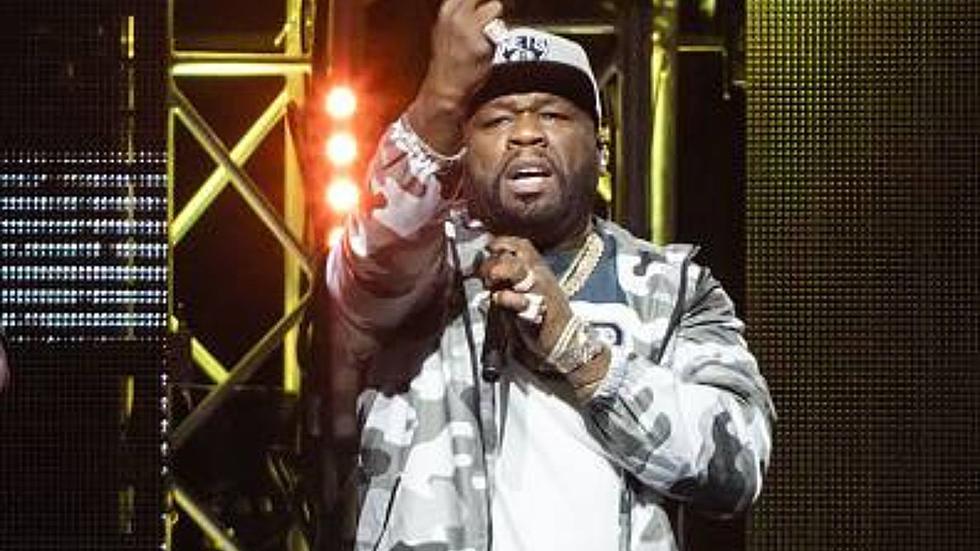 See 50 Cent or Die Tryin: Final Lap Tour Stops In Midwest
Frank Hoensch Getty Images
50 Cent is built differently, we all know the story of him getting shot what seemed like a bajillion times and surviving. He returned from surgery and the hospital to make money and music. Many of his studio albums are in reference to his time making fast money and dodging death.
50 Cent has since been on tour countless times and has even gotten into the acting and directing world. He's appeared in both TV shows and movies while also having his hands in the writing, directing, and producing of films and shows as well. 50 Cent is back on tour for what seems to be the final time and will be making several stops within the Midwest.
50 Cent hasn't been to the Midwest since 2018 when he was performing at Ravinia Festival at Ravinia Park in Highland Park Illinois. 50 Cent released the schedule for his current tour which is labeled as "The Final Lap Tour 2023: Get Rich or Die Tryin' 20 Years Later, which begins July 2023 in Utah.
50 won't be alone on this tour either as all but 2 of the stops will feature either 1 of his two tour guests or both of them, who are labeled accordingly based on the shows they will be attending on the Facebook post above.
They will be making stops in Indiana, Ohio, Michigan, and Illinois. The tour will make 5 stops within these states and all 5 shows will have all 3 of the artists in attendance for performance sets. They will be in Noblesville, Indiana, Cincinnati, Ohio, Cleveland, Ohio, Chicago, Illinois, and Detroit, Michigan.
The dates for these concerts are July 27th, July 29th, August 6th, September 16th, and September 17th in the respective orders based upon the way the cities are listed above. Tickets are now on sale and start at $40 and go as high as $250. Some packages and suites are available starting at $280 and getting up to $700.
See 50 Facts About 50 Cent
Do you know everything about 50 Cent?
Mega-Mansion Formerly Owned By Mike Tyson and 50 Cent
This 50,000 square foot compound became known as the "Most Notorious House in Connecticut".
See Photos From 50 Cent, Michael Rainey Jr., Demetrius Flenory Jr., Joseph Sikora and Mekai Curtis' XXL Digital Cover Shoot