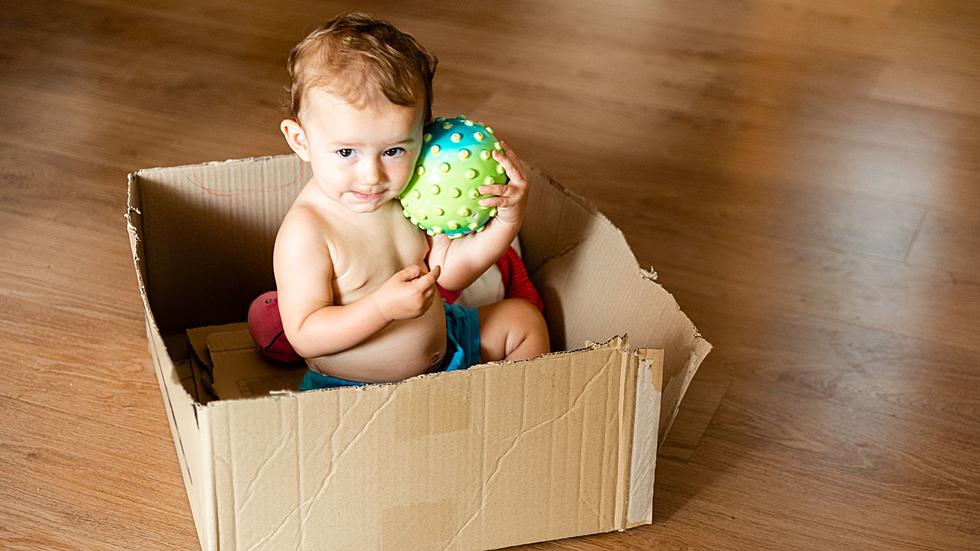 5th Indiana Baby This Year Placed In Safe Haven Baby Box
Canva
For years the debate on reproduction has been going on, what is the correct way to do it, how should you raise your kids, what are your options if you don't want to/can't raise your kids, and so much more. There have been many different solutions that have been created and everyone has their opinions on them.
Either way, there is a problem with the number of babies that are placed in compromising situations because of resources, how the parents feel, or a list of other factors that they can't control. Some are forced to grow up in not-so-good situations while others are sent through the system, with family, or other scenarios. This new idea has popped up across America and is seeing positive results in Indiana.
We've all heard the stories or seen the movies where someone will just leave a baby wrapped up in a blanket sitting in a car seat at the fire station or someone's front porch, I thought this was a made-up idea or something that used to happen back in the day, but realistically this is something that is still happening in our present-day world.
There is a new solution being presented around the country and Indiana is one of the first states to hop on the trend and it's literally saving babies. The new initiative is a program that provides struggling parents an opportunity to give their kids a better life with no judgment.
There are now Safe Haven Baby Boxes popping up across Indiana and other states in the United States. They are set up at fire stations, churches, community centers, and other kinds of similar organizations. There are heating and cooling elements to keep the baby comfortable along with silent alarms.
First responders are notified almost immediately and the baby is evaluated medically, taken to a hospital, and adopted within 30-45 days. Indiana is leading the country with Safe Haven Baby Boxes as the state has 103 in total and the country has benefitted largely from the initiative. So far this year, Indiana has received 5 babies in the Safe Haven Boxes. 
I'm not sure if Michigan has gotten involved with the initiative or if there are any Safe Haven Baby Boxes in the state. If we aren't, then I think it's about time we jump into action and help these families that deserve it.
These are the Top Baby Names in Indiana
The 2023 Most Popular Baby Names In Michigan Are...
Names.org
analyzed Social Security Administration data on births and user interest on its website to compile this year's lists of predictions. Let's take a look at the top baby names in Michigan for 2023 and the top names in the past five years.