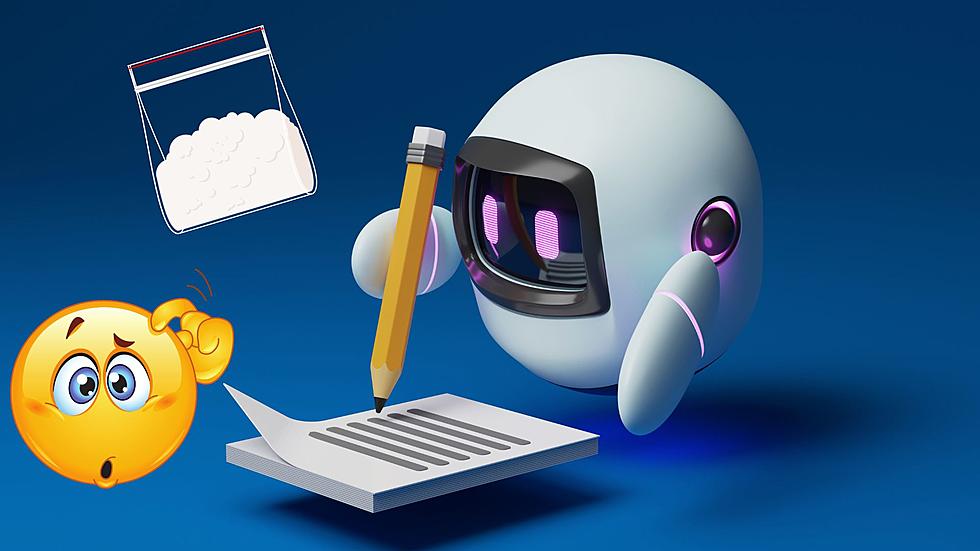 This Dr. Seuss-Style Rhyming AI Bot Claims Meth Ruined Kalamazoo
Canva
It's no secret that AI has started to have a true influence on our society and the interest in AI is growing by the day. There are several different types of AI that are being used to create images, stories, headlines, music, and so much more. Some of these AI are super talented and are able to make you question a few things.
It's gotten to the point that some of the images, music, or stories you see are from AI, which means they aren't real or true but look more real or sound more legit than the things that are actually being made. It's very common to look at something and say "Is that real?" because AI is being used so much, which is making fact-check businesses very happy.
We all know that Kalamazoo has its problems and some of them are a bigger deal than others. Yes, we have the homeless population, violence, car theft, and deaths, but drug use, abuse, and trafficking are serious issues in the community. Law enforcement has been doing everything they can over the last 4 or 5 decades to make Kalamazoo as safe as possible but even the AI knows what's up.
One Reddit user asked one of the Chat AIs if it could make a story about life in Kalamazoo using a Dr. Seuss-like rhyming scheme and you won't believe what the AI had to say about living in Kalamazoo and why things turned the way they did. Let's just say the AI isn't a fan of Meth as you can read below.
I asked ai to make a Dr Suece like rhyme about living in Kalamazoo and....
byu/-Bongo inkzoo
Another Reddit user hopped on the thread and used either the same AI or another text AI that produced another Dr. Seuss-like story that paints Kalamazoo in a much better light. He stated that he clearly gave directions to the AI to not use Meth or other drugs, this was the beautiful story that comes out on the other end.
Either way, there is some truth to both of the stories that were put out. Be aware of the ever-so-growing Meth problem that exists in Kalamazoo and the surrounding area but also basks in the excellence that is the wonderful city of Kalamazoo.
AI-Generated Iron Maiden Album Covers
AI-generated Iron Maiden album covers from the prompt:
"Obscure 80's era heavy metal album covers, in the style of Iron Maiden. Create one album cover, per image, including the classic 'Iron Maiden' logo.
10 Spring Activities You Have To Try In Upstate New York This April- According To ChatGPT
April is such a busy month all across New York State. What spring activities should you try before the month runs out?
April has 30 days, how can you spend all 30 enjoying what New York has to offer for spring activities? We decided to trust ChatGPT to answer this.