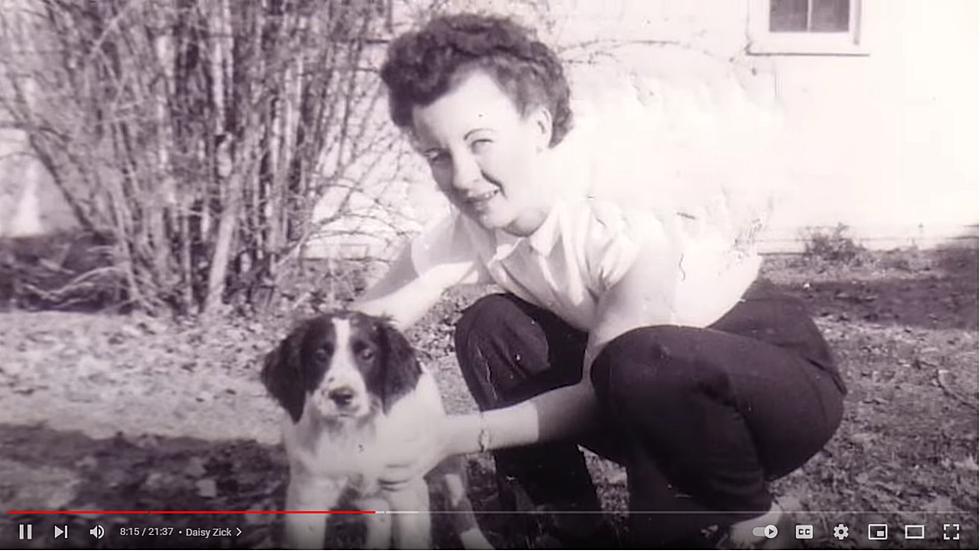 Battle Creek Remembering Daisy Zick's Unsolved Murder 60 Years Later
Cold Case Detective YouTube
Way back during the winter of 1963, more specifically the beginning of the year, in January a tragic event occurred in the Battle Creek area that would shake the city and the entire Kellogg's company to its core. As one of the coldest days of the year wiped through the city, somebody put their plan into action to end someone's life.
Daisy Zick, who was a single woman that worked for many years at Kellogg's, had many connections around the city and was someone that many people enjoyed being around. She also spent a good share of her time at home but also out and about, dating multiple partners and enjoying the life she was living. Until it all came to a tragic end and she's yet to get justice as many community members have pointed out.
Death Details
After only a handful of witnesses saw the assailant on a wintery day walking near Daisy Zick's home, the case has been hard to solve and has mostly been left unbothered and definitely unsolved. As the perpetrator was bundled up from basically head to toe due to the weather, it was almost impossible for any of the witnesses to provide a quality description.
There was also no evidence of the suspect leaving a car in the driveway and many believe they either walked there or were dropped off nearby to avoid using a vehicle. Hours later when Zick failed to appear for work at Kellogg's calls were made and her deceased body was found inside her home.
She was murdered just hours before she was scheduled to work at the cereal plant but some believe her lifestyle caught up to her. Police believe it was a crime of passion as her body was mutilated and stabbed many times inside of her home on Jono Street.
Below is a Youtube video that explains some of the case at a more in-depth level, using names and specific instances that occurred.
Facebook Frenzy
After a post in the Battle Creek Regional History Museum, many members of the Battle Creek community came forward to add the two cents that they remember about the Daisy Zick case. Some of the most noticeable comments are below:
"I was 11 when Daisy was murdered! I was very afraid, we lived just through the woods from there. The book written was great!"- Kaye Schragg
"I was 11, too, and I never forgot it. I recall it was THE big local story of 1963 -- until of course JFK was shot and the Zick case just melted away." "I am also surprised this never became an "Unsolved Mysteries" episode."- John Forbes
"She ended up buried right next to my great aunt."- Dena Garms West
"I thought maybe one of the crime shows would try and solve the cold case. With all the modern ways they have now. My mom worked at Kellogg's and everyone had a theory."- Bonnie Bowen Myers
I was unaware of the Daisy Zick case, but Battle Creek sure hasn't forgotten and is still searching for justice. Below are other instances of unsolved crimes in the state of Michigan.
Michigan Homicides That Have Gone Unsolved For More Than 25 Years
Sadly, the Mid-Michigan area is reputed to be a dangerous place to live. Thanks to Crime Stoppers, we've compiled a list of 15 homicide victims whose lives were tragically taken long before their time.
Their murders have gone unsolved for more than 25 years.
The Unsolved Massacre in Tecumseh, 1889
Leading Theories About D.B. Cooper and 30 other unsolved mysteries
Thanks to the American fascination with confounding unsolved cases, mystery is among the most popular genres of books, movies, and television. From heists and capers to murders and robberies, the world's greatest unsolved mysteries spark media frenzies that grab headlines around the globe. Some cases compel so much public intrigue that the facts and theories surrounding them become the basis of books, movies, plays, and documentaries decades or even centuries after the cases go cold.