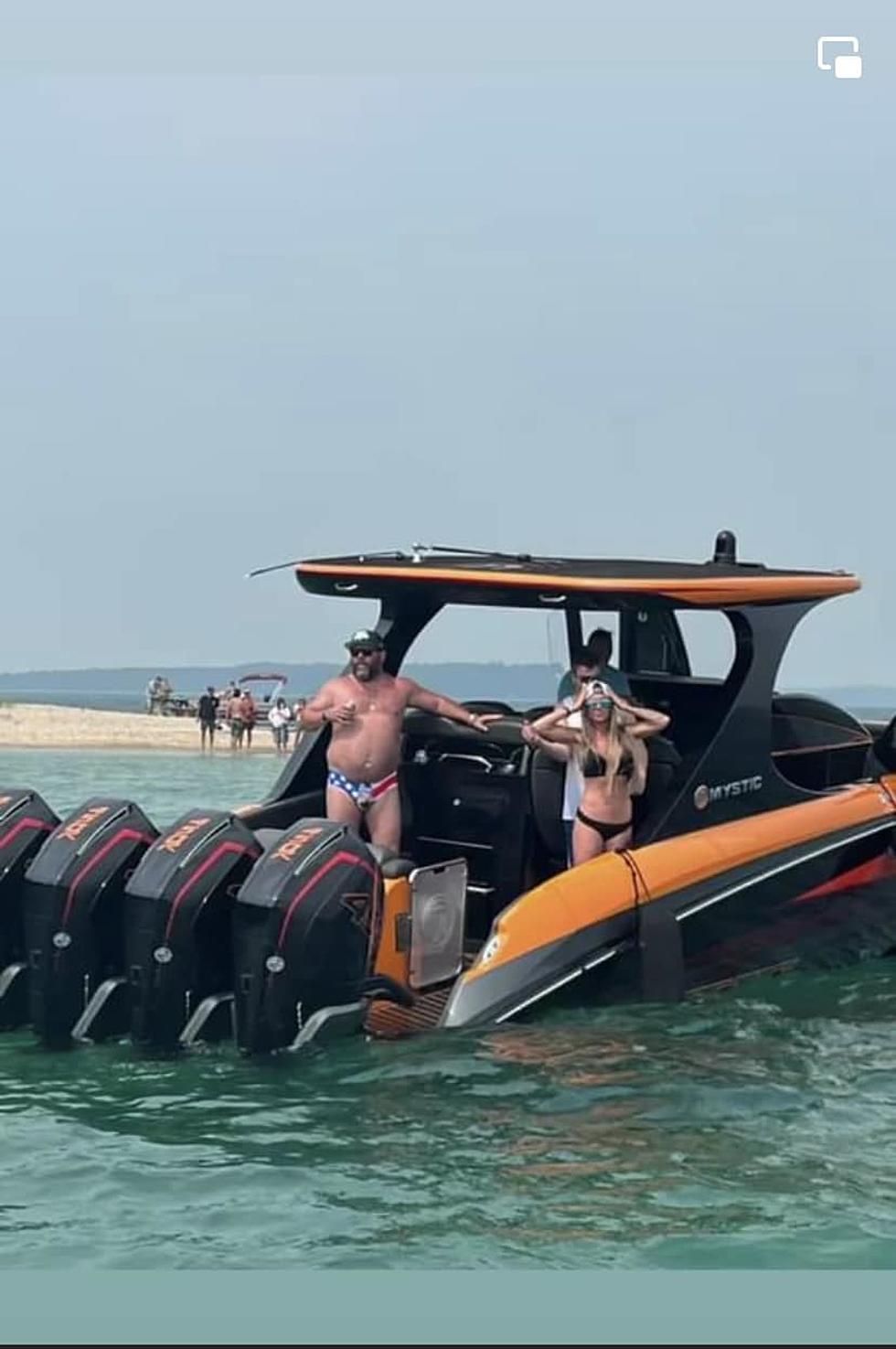 Bert "The Machine" Kreischer Parties On Lake Michigan
Rock105 Facebook
The stand-up comedy scene might be one of the hardest businesses to break through. Most who look to find their way into the industry were influenced by someone whos currently in the business or was when they were younger. They look to seek them as mentors which doesn't always work out and the other half is having a funny routine that continues to evolve.
One man has struck comedy gold in two different realms, which is a feat that only so many comedians can relate to. Bert Kreischer has made a living out of turning his life stories into hilarious bits for the public to enjoy, but after his most recent project, he's been on a whole new level. He's truly a machine and has made waves while being in Michigan.
Bert released a new movie at the end of May and it was, in my opinion, one of the funniest action comedy movies of the last 15-20 years. There were so many quotable one-liners, amazing comical action scenes, and a lovable plot, that boosted the film up the charts. The Machine is now a man, stand-up routine, and comedy movie.
He recently had a show in Northern Michigan and was caught having some fun during his stay here. As a successful comedian, the man has some money and happens to have an extremely nice boat. He took this boat out for a ride in Lake Michigan and as you can see below, one lucky fan snapped a picture of the Machine in the wild.
He had a show at Turtle Creek Stadium in Traverse City, Michigan, and is on a stand-up tour and mentioning the trials of his movie a ton. If you haven't seen a Bert Kreischer stand-up special, his new movie "The Machine", or seen him in person, it's never too late. The below videos are a nice introduction.
The Best Comedy Movie Posters Ever
20 Best Comedy Movies From The 1990s
The 90s was a great decade for hit movies, especially when it comes to comedies.