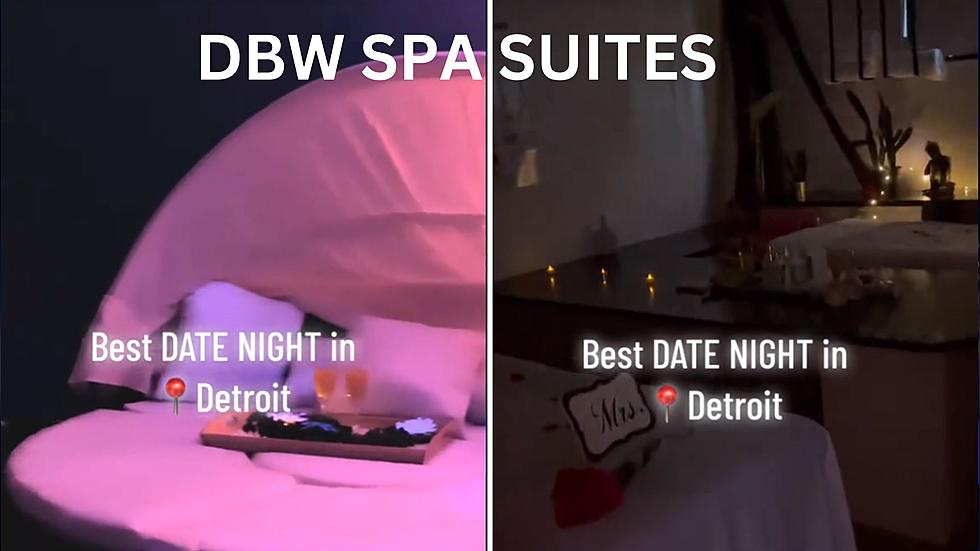 DBW Spa Suites Is The Best Spa Experience in Michigan
canva/dbwspasuites TIkTok
Whether some people want to believe it or admit it, we all can use a good spa day every once in a while. There is great value in being pampered, massaged, and catered in a way that is both efficient and relaxing. Going to the spa and having pressure rubbed out of your joints, steam room, manicures, and more, you leave as a whole new person.
Although that's a basic spa and is something that you can simulate and/or create yourself at home, then there are fancier spas that take the experience to a new level. Some spas offer adult beverages, everyday beauty maintenance, luxury baths, and so much more. I'm not sure how many luxury spas are in Michigan but none of them are better than DBW Spa Suites.
Located in Detroit, DBW Spa Suites finds a way to combine all of the best things about life. Food, drinks, relaxation, and beauty in one place. They have bundle packages for a solo trip, a friend/parent/date for two, and even group packages for birthdays, corporate events, or even bachelorette parties.
Okay, we've made it through all the boring parts of the description, lets to get to the fun part. They have food, four different selections from brunch options to tailgate food and all options come with a fruit tray and bottomless mimosas. They also have add-on experiences like candle making, painting, custom lipstick, and more.
This spa is CRAZY, they have teeth whitening, hot tubs, detox, lashes, nails, scrubs, and so much more. You could walk into this place as soon as the doors open and find a way to be occupied the entire time they are open. That might be expensive, but you'll feel like the freshest of the fresh.
At Least 10 Spas in SW Michigan With 4+ Star Ratings on Google
Treat yourself to a little pampering at these highly-rated, local spas
10 Awesome Day Spas in Upstate New York That Will Take Your Cares Away
Everyone likes a visit to a day spa or salon. Well, almost all women do. But why wait for that special birthday or anniversary gift to come around to treat the ladies to a day at a spa? And Mother's Day? It is too far away. So go now, relax, and enjoy. And guys, most of these Upstate spas also offer couples specials. Check it out!