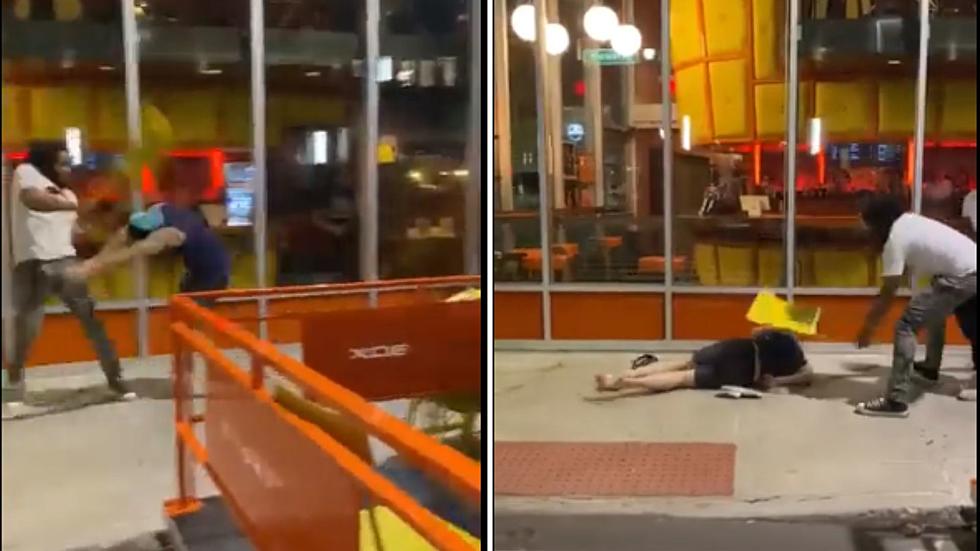 Detroit Man Wields Chair: Montgomery Brawl Style
tariqnasheed Twitter
If you don't know about the Montgomery Brawl, you live under a rock, don't have social media, or have been or still are hibernating like a bear. Almost everyone in the United States has seen the video of the brawl that occurred on a dock in Alabama last week. There were multiple things that stood out in the video.
One of those things was the use of a foldable chair. Allegedly, a man picked up a steel foldable chair and began to swing it around in hopes of connecting with the opposition. It appears that he connects multiple times as he and his chair walked away from this portion of the altercation victorious. A video surfaced in the last 24 hours of a similar act occurring in Detroit.
Sometimes if you know where something takes place you can use some critical thinking and recall skills to reduce the amount of reasons but you can never know unless you were there or seen it all. Either way, mans went to TOWN with that chair, and it's a yellow one.
I don't necessarily participate in or condone violence but man these chairs are getting crazy. I thought WWE and the rest of the wrestling world had the chair game on lock when our crazy cousin and good ole uncle decided to show them up.
Grizzly Bear & Bison Come to Blows in Yellowstone Brawl [pics + video]
ICYMI: Grizzlies are the a**holes of the animal kingdom, lol. Scroll on to see why!
A Look At One Of Idaho's Most Vicious Prison Brawls
Back in 2018, a violent brawl took place at Idaho's Maximum Security Prison...