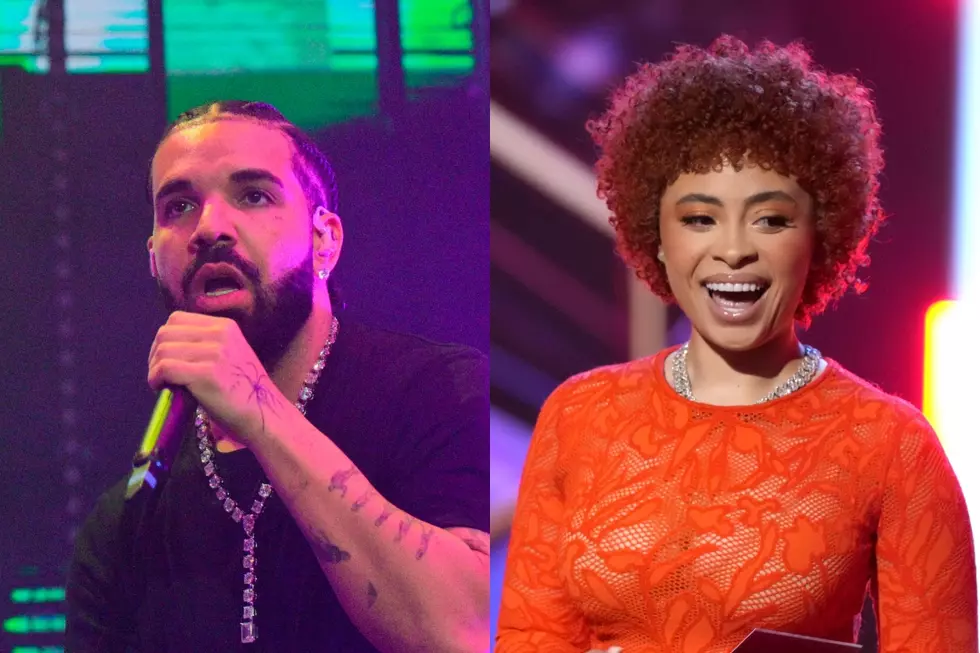 Drake Reacts After Hearing His Own Voice in A.I. Rapping Ice Spice's 'Munch (Feelin' U)'
Prince Williams/Jeff Kravitz/Getty Images (2)
Once seen as science fiction, A.I.-generated lyrics are becoming a trend. And Drake has seen enough after hearing his own voice in A.I. rapping Ice Spice's "Munch (Feelin U)."
On Friday (April 14), Drake shared audio that someone created using Drizzy deep fake lyrics on his Instagram Story. The clip finds Champagne Papi's "voice" spitting Ice Spice rhymes.
"You thought I was feelin' you? That n*gga a munch," A.I. Drake raps in the clip below. "N*gga a eater, he ate it for lunch/B*tch I'm a baddie, I get what I want."
Well, it looks like Drake isn't feelin' you, A.I. The Canadian rap star jokingly commented on the audio clip, "This the final straw A.I."
Songs and voice-overs produced with the use of A.I. are becoming common occurrences. Last week, Hit-Boy was wowed by a version of his song "2 Certified" that featured A.I. raps from Kanye West. David Guetta debuted a song using deep fake lyrics of Eminem back in January. Earlier this month, Jay-Z's personal engineer Young Guru voiced concern upon catching wind of A.I.-generated Jay-Z vocals. Juice Wrld and Pop Smoke A.I. generated songs recently surfaced.
This isn't even the first time an A.I. Ice Spice clip has gone viral. In February, video clips of President Joe Biden rapping Ice Spice lyrics, and hitting on the "Princess Diana" rapper spread online.
The technology has gotten to the point where at least one major record label is pushing back. Universal Music Group has reportedly asked streaming services like Apple Music and Spotify to block A.I. companies from streaming their songs.
See Drake Reacting to Hearing His Own Voice in A.I. Rapping Ice Spice's "Munch (Feelin' U)" Below
See Rappers' Confusing Lyrics