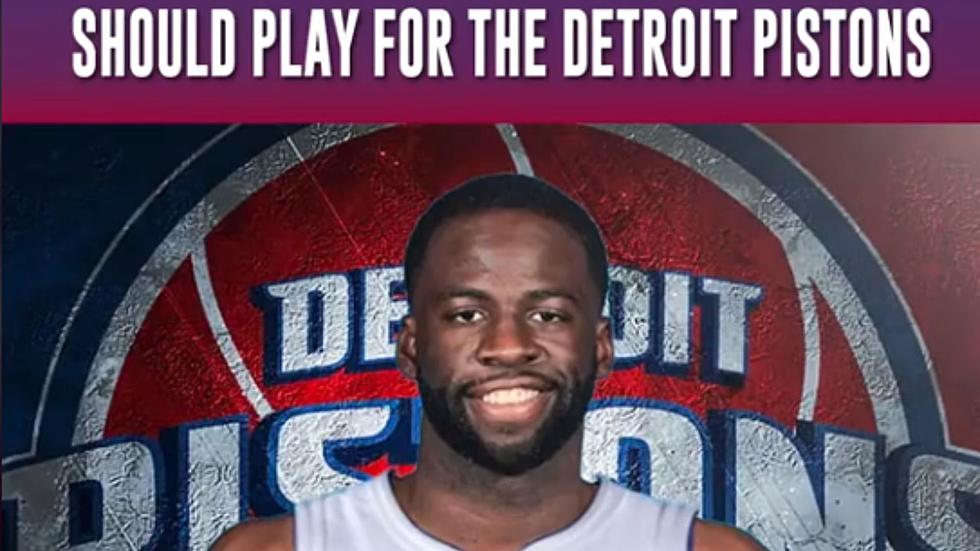 Draymond Green Could Be The Detroit Pistons Saving Grace
Pistons Talk TikTok
After the Detroit Pistons decided to draft two guards and a center with the 3 picks they had in this year's NBA draft, they are now limited to trades and free agency to address the rest of their roster needs. They were the worst team in the NBA last year with just 17 wins, they are hoping to have a healthy Cade Cunningham, but this doesn't solve all their problems.
The most notable roster issue for the Pistons last year was their lack of wing depth on their roster. Many mock drafts had them drafting Jarace Walker, Cam Whitmore, and several other small/power forwards, but Detroit's basketball team chose differently. Now, they may be turning to another Michigan-born player to come and save the franchise.
4 time NBA Champion, 2012 Big Ten Player of the Year, and Saginaw native Draymond Green opted out of his contract with the Golden State Warriors and is now an unrestricted free agent. As Green is searching for a new home and the Detroit Pistons are searching for wing help, the two have been linked together.
The Pistons are one of 7 teams in the NBA that has cap space available to sign one of the many available free agents, but we know that they struggle to get talent to willingly come and play in Detroit. Draymond Green has been playing the same role of "glue guy, rebounder, hustler, defender, etc." since high school and is looking for a place to continue his success.
The above video shows former NBA player and current analyst Kendrick Perkins encouraging Draymond to wear the red, white, and blue for the team from his home state. This time is built similarly to the Warriors teams and would allow for a more seamless transition and he can get PAID.
There were fans in the comments and while some did agree and would like to see him make his way back to Michigan, others weren't sure that it was the correct move for the Detroit Pistons. The Pistons have to take a chance on someone and when you factor in his on-court abilities and his comfortability off the court it's hard to say he shouldn't come to Little Ceasar's Arena.
Contract Status of Detroit Pistons Players After 2022-23 Season
Detroit Pistons Record Book
A collection of the Detroit Pistons all-time career leaders in eery stat.
Every Uniform the Detroit Pistons Have Worn
The Detroit Pistons have kept things classic outside of the late '90s shift. Here's every uniform the Pistons have ever worn.