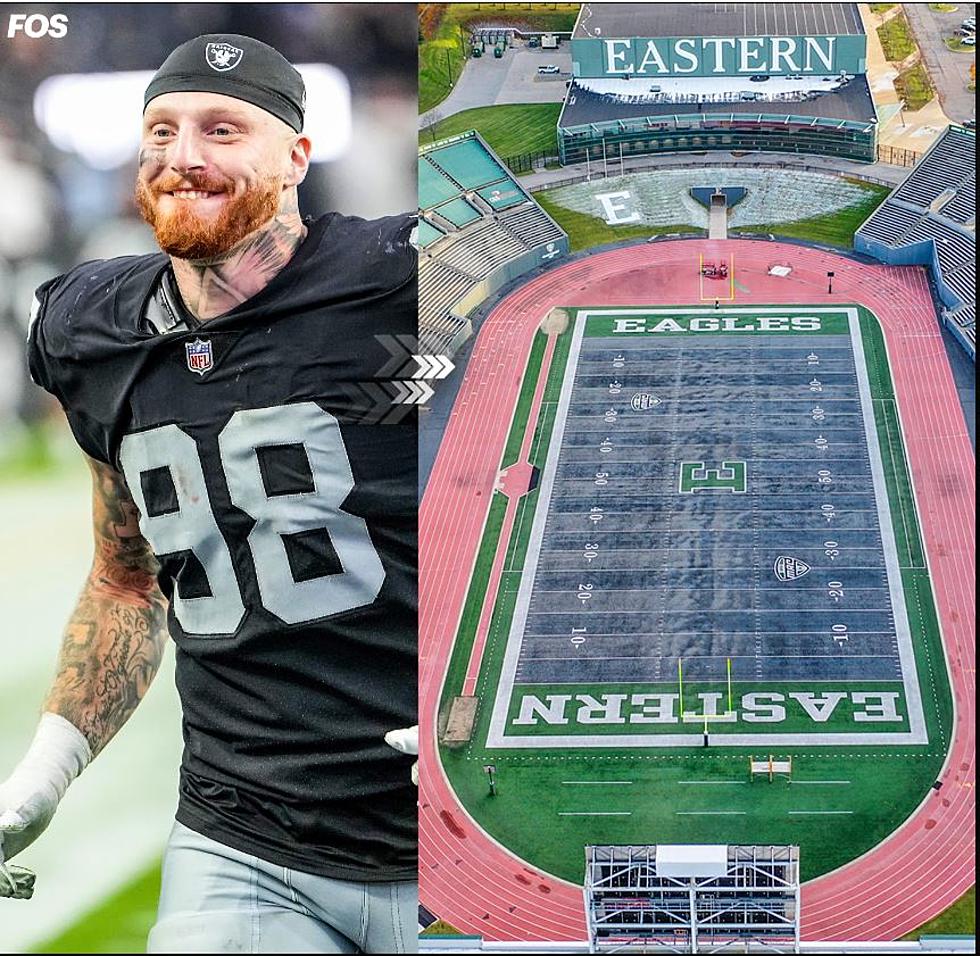 Eastern Michigan To Name Field After Crosby
FOS Twitter
The varying levels of competition and skill involved in collegiate football are almost impossible to understand. Because of the physical nature, the skill gap, academics, and other factors there are multiple levels of football at the Division I level. We are used to all Division 1 teams competing for one national championship trophy, well with football that's not the case. It wouldn't be fair to ask for Montana, North Dakota State, Delaware, or other smaller schools to try and beat Alabama, Michigan, USC, or any other powerhouse school.
That's why there are two subdivisions at the Division I level, the FBS and The FCS which stand for the Football Bowl Subdivision and the Football Championship Subdivision respectively. We're focusing on the FBS level as this is the level we are used to watching on our TV screens on Saturdays. One conference inside of the FBS has multiple teams from Michigan, the Mid-American Conference (MAC), including the Eastern Michigan University (EMU) Eagles who are about to make history.
Smaller schools like the ones that make up the MAC Conference have a tough time proving that they deserve to be amongst the highest ranked and even a perfect season isn't enough to get them in the championship game or the playoff for that matter. One thing these schools do take pride in though is sending some of their best players to the NFL. Eastern is no stranger to the NFL as many former Eagles have made it to the big stage but none of them have made the impact that Maxx Crosby has.
Maxx Crosby who is from Lapeer, Michigan grinded his way through high school ball while earning many conference, district, region, and state awards while also landing a scholarship to play football at Eastern Michigan University. Once he was there he began to shine like no other and was lucky enough to hear his name called on draft night. He battled through alcoholism so that he could be an absolute star on the field and after being inducted into the EMU Ring of Honor this year, this next award is legendary.
It was no surprise that Crosby had a stellar game Monday night in Detroit, he heard the news that he would be having the field named after him before he traveled to Michigan to take on the Detroit Lions at Ford Field, his favorite team growing up. It is believed that EMU will have the first FBS football field named after an active NFL player and he even got a chance to jersey swap with Aidan Hutchinson after the game.
I'm not sure what the updated field will look like but I'm looking forward to the day that Maxx Crosby gets to return home and receive such a great honor. I'm also interested to see what the landscape of the field will look like if there will be any changes, and how beautiful Maxx Crosby's name will look on it.
The 53 Greatest Michigan-Born Players in NFL History
Super Bowl champions, record holders and Hall of Famers. Michigan has given the NFL some elite talent.
Gallery Credit: Jacob Harrison
Every Michigan Player in the NFL in 2023
The University of Michigan had 38 players suit up for opening week of the 2023 NFL season, 5th most of any program in the country.
Gallery Credit: Jacob Harrison
2023 NFL Draft Selections From Michigan-Based Universities
Gallery Credit: Jacob Harrison