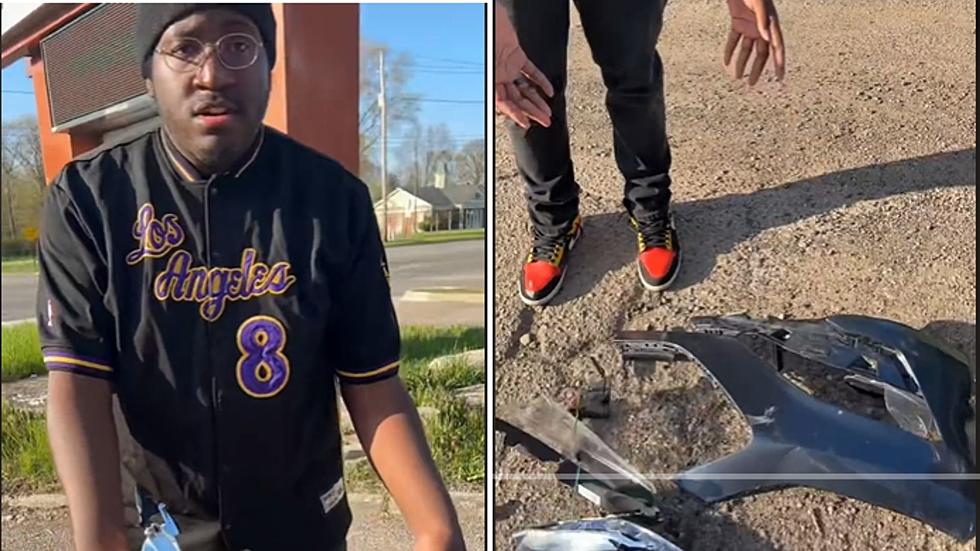 Fix Michigan Roads: Potholes Damaging Vehicles
iiamdriven TikTok
We are no strangers to terrible roads here in Michigan as cities all across the state get complaints from residents about the conditions of the streets and highways. For decades now vehicle operators in the mitten state have had to swerve to evade potholes to keep their cars intact.
Honestly, the issue has only worsened as some of the "potholes" would be considered in the infant stages of the sinkhole lifecycle. Some are thin and deep, sounding like your entire car bottomed out, while others are long and wide, making them almost unavoidable and guaranteed to sound like your tire popped. Michigan needs to fix its roads, NOW!
Below is a TikTok video as the user (@iiamdriven) shows what it's like to drive around in Michigan. He fell victim to one of the many potholes that litter the streets of Detroit. This time he rode through the pothole and didn't make it out unscathed. It was so bad that he got out and made the following TikTok:
He had multiple pieces of his bumper in his hands that he later dropped into the crater of a pothole that caused all the damage. He went on to use some vulgar language but made it clear that people shouldn't come to Detroit, which means Michigan as a whole, for your car's safety.
As you can see above the pothole in question looks like a cliff, there's a level road, and then all of a sudden a drop that is sure to make your heart skip a beat as you pray that your car is okay. This looks to be what started as a couple of small potholes that eventually became one large problem.
Michigan needs to either figure out how to fix the roads, become a toll road, or they'll continue to shovel out those reimbursement checks that Governor Whitmer sent out to drivers for damages to their cars. Since this has been such a big issue, about a year ago Governor Whitmer credited every insured driver $400 for their car troubles.
Solutions To Michigan's Pothole Epidemic
Some ideas are made up but very reasonable approaches to having driveable roads and reducing pothole risks while driving.
Top 10 States For Pothole Damage
Top 10 States For Pothole Damage
7 Of The Worst Potholes in Grand Rapids, According To Reddit
Driving is already a hassle but when you add potholes into the equation, it gets even worse. Here are just a few of the potholes in Grand Rapids that you may want to avoid.