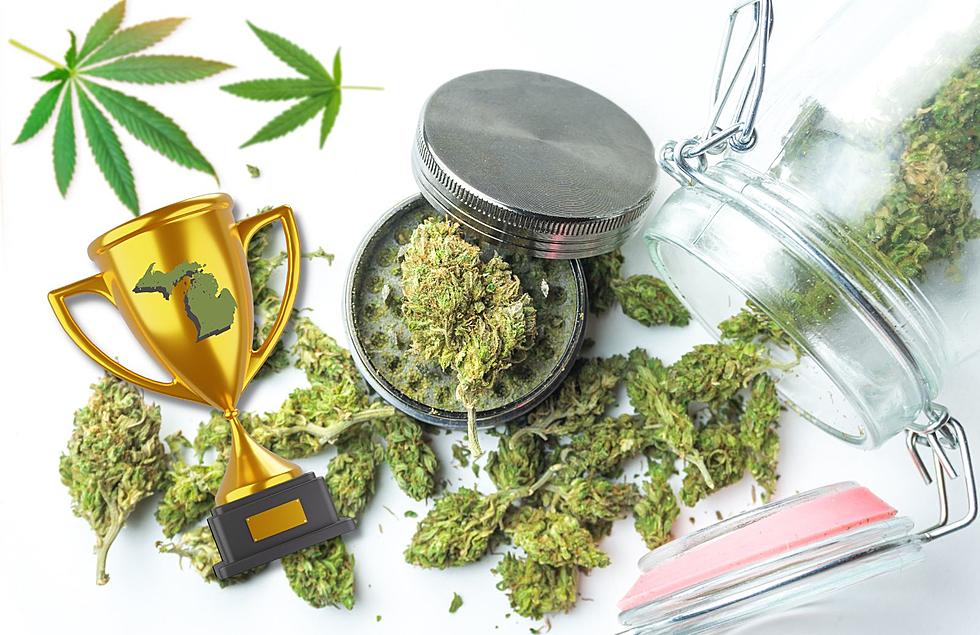 High Times Cannabis Cup Is Looking For 3,500 Michigan Judges (Like You)
Canva
If you're a self proclaimed stoner, the most wonderful time of the year is on the way. April holds the biggest cannabis holiday of the year, April 20th, or as it's lovingly referred to: 420. But April 20th isn't the only day that should be marking on your calendar if you consume cannabis recreationally.
Michiganders will get to sample locally produced cannabis and decide which products are the best of the best. They'll then be asked to rank and judge which products they like the most. Those numbers will be added up and winners in each category will be announced later this year.
Want to be a judge? You'll have to pick up a High Times Cannabis Cup judge kit. The kits cost $100–$300, because the price will depend on which category you're judging. Kits will be available first come, first served. Any one who is interested in becoming a judge can pick up one of the Cannabis Cup Michigan judging kits at retailers across the state beginning April 15.
For those of us in West Michigan: kits are available at House of Dank in Grand Rapids (located at 3510 E Mall Dr.) and Cloud Cannabis in Kalamazoo (located at 521 E Mosel Ave.)
Apparently 95 brands and 527 products will be featured at this year's competition, so you're sure to get an amazing selection of products no matter which category you pick.
While the kits won't last long, judging will end on June 25, so make sure you try it all by then. The winners of each category will be announced July 9. If you would like to learn more you can visit their official website.
20 of the Best Creatively Named Cannabis Shops in Michigan
Check out 20 of the most creatively named cannabis shops in Michigan.