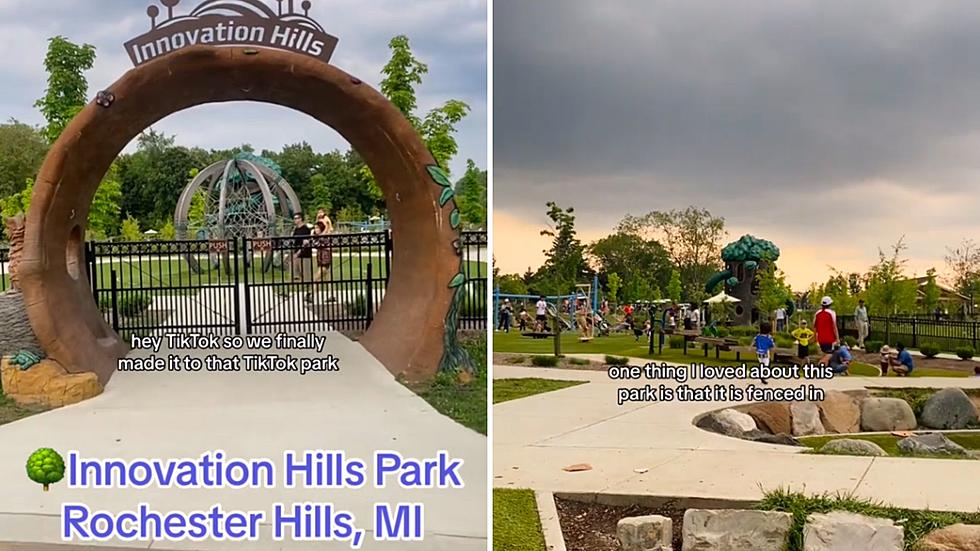 Innovation Hills Park: Michigan's Ultimate Blend of Nature and Tech
luckygurl702 TikTok
The warm months of the year, especially in the northern states such as our own in Michigan. We spend a good portion of the year in hoodies and pants as the weather is often chilly, but nothing is more cherished than the warm spring and fall days and of course the bright, sunny summer days.
the toughest part of summer is finding a multitude of outdoor activities to do so yourself and your children don't get bored of doing the same things. Also, just finding something that interesting enough to keep a child's attention for an extended period of time while they're out in the sun. Most kids love going to the park and this park in Michigan can help parents as it can teach their children as well.
Going to the park is sometimes a scary event for parents and families as they have to interact with park equipment, the outside environment, and other children or families. There also isn't a lot of educational value or creative prowess at the park but at innovation hills, it's the exact opposite.
As you can see in the TikTok video above Innovation Hills Park in Rochester Hills, Michigan is like a park and museum were put in a blender and this is what came out. I've never seen a park that is able to keep a child's attention while also providing them with learning opportunities and a chance to interact with new technology.
The best part is the park is gigantic and it's fenced in which allows for children to freely roam while parents can sit under many shaded pavilions to stay cool during the meantime. They have all kinds of slides, climbing structures, swings, and more that are infused with technology.
There are musical activities, a small pond, and trails set up throughout the park as well, giving an all-day activity feel. This is a park that you can drive quite a distance to enjoy and make a family trip out of it. I'm not saying this is the best park in Michigan but find me a better one.
8 Parks in SW Michigan Where You Can Use Your Recreation Passport
You purchased a recreation passport so, you might as well put it to good use! Here's where you can use it in the SW Michigan area.
Three Extinct Michigan Amusement Parks
Check Out These 5 Trampoline Parks in West Michigan
Looking to burn off some of your kid's energy or just have some fun in general? Check out these trampoline parks in West Michigan.