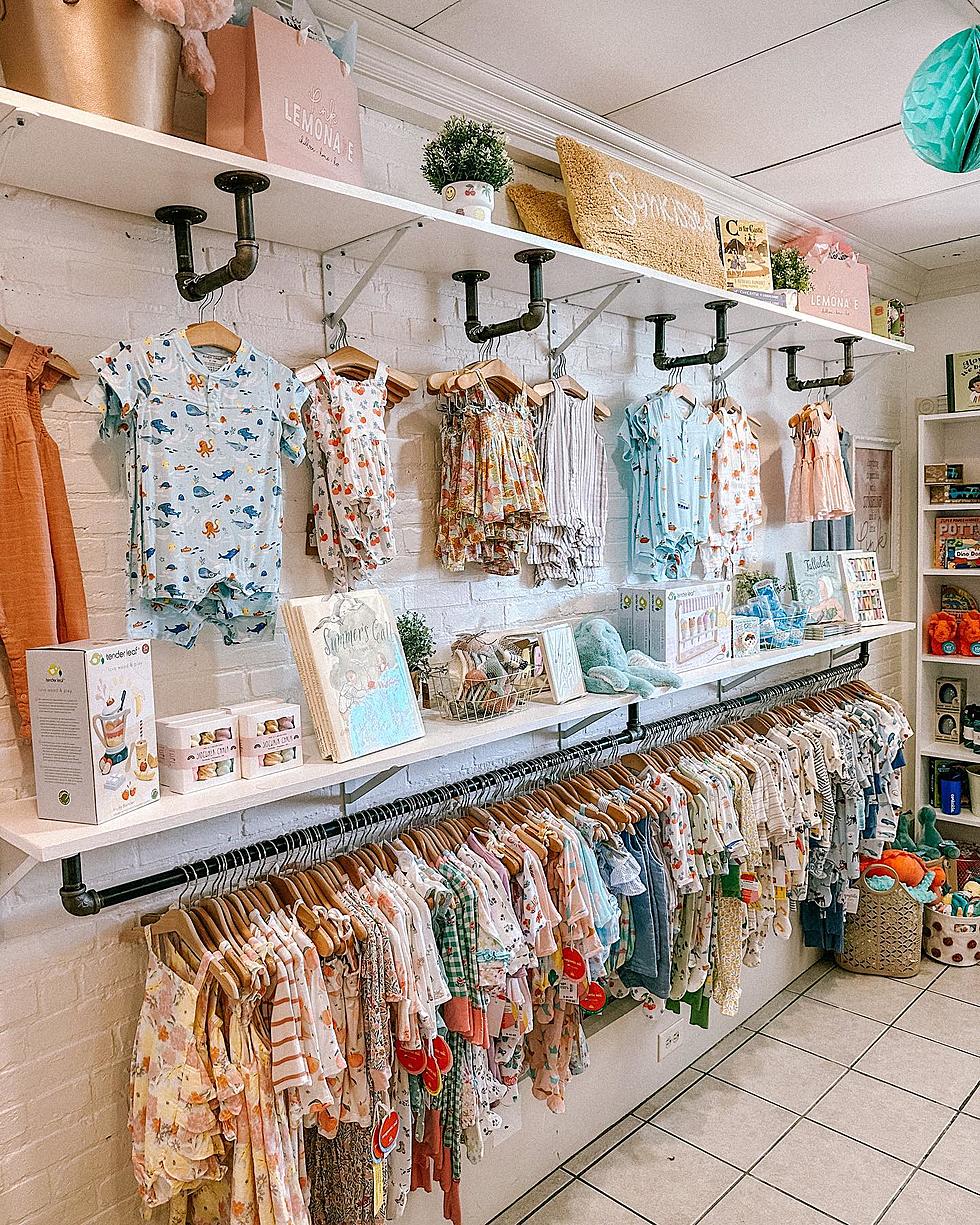 Saying Goodbye to Buy Buy Baby: Top Alternatives for Baby Shopping in West Michigan
Pink Lemonade on Facebook
Recently, Bed Bath and Beyond, the parent company of baby store Buy Buy Baby filed for Chapter 11th bankruptcy and announced that they would be closing all of their stores by the end of June 2023.
While soon-to-be and new parents are probably cheering at the steep discounts that they will be able to snag while the stores are liquidating, that joy will soon fade when Grand Rapids' biggest baby store closes it doors, leaving parents wondering where they can shop now.
Thankfully, there are plenty of local businesses in West Michigan who can help you find things in person for your baby (other than the big box stores) So you can skip the awkward amazon delivery and sending back when that crib isn't exactly what you were looking for.
Hopscotch Children's Store 909 Cherry St SE, Grand Rapids
This adorable store has tons of unique toys and outfits for younger children. Perfect for baby showers, birthdays or just because.
Pink Lemonade 703 Bagley Ave SE, Grand Rapids
Motherhood doesn't have to be full of boring prints and the same old, same old. This boutique offers a beautiful selection of unique products for both mom and baby. (They also have a kalamazoo location)
Kid to Kid 3110 28th St SE, Kentwood (with additional locations around WM)
If you're a mom that loves a great deal, Kid to Kid is for you. This gently used resale store allows you to get great deals on clothing, toys and accessories without adding to the churn and burn waste of childhood growth.
Snapdragon Boutique 725 Bagley Ave SE
 

 

 

View this post on Instagram

 
Snapdragon is located in East GR and not only can you shop them online, you'll also find they have a store where you can see the items for yourself in person!
Tweed 208 College Ave, Holland
This adorable shop makes it easy to find what you need from their big selection by sectioning of parts the store off by age. Above you'll see the "newborn nook", which makes shopping for that new baby a little less intimidating.
Ecobuns Baby + Co. 11975 E Lakewood Blvd, Holland
If you're looking to be a sustainable mother, this is your spot! Ecobuns helps families keep a tiny footprint by providing them a place to purchase products that help the enviroment.
Little Sprout Children's Boutique 3009 Oakland Dr, Kalamazoo
Last but not least, this adorable spot is perfect if you're in south west Michigan and you're looking to beat the box stores. Bonus: if you're raising a mini rockstar, they have the cutest selection of band tees to match mom and dad!
The 2023 Most Popular Baby Names In Michigan Are...
Names.org
analyzed Social Security Administration data on births and user interest on its website to compile this year's lists of predictions. Let's take a look at the top baby names in Michigan for 2023 and the top names in the past five years.