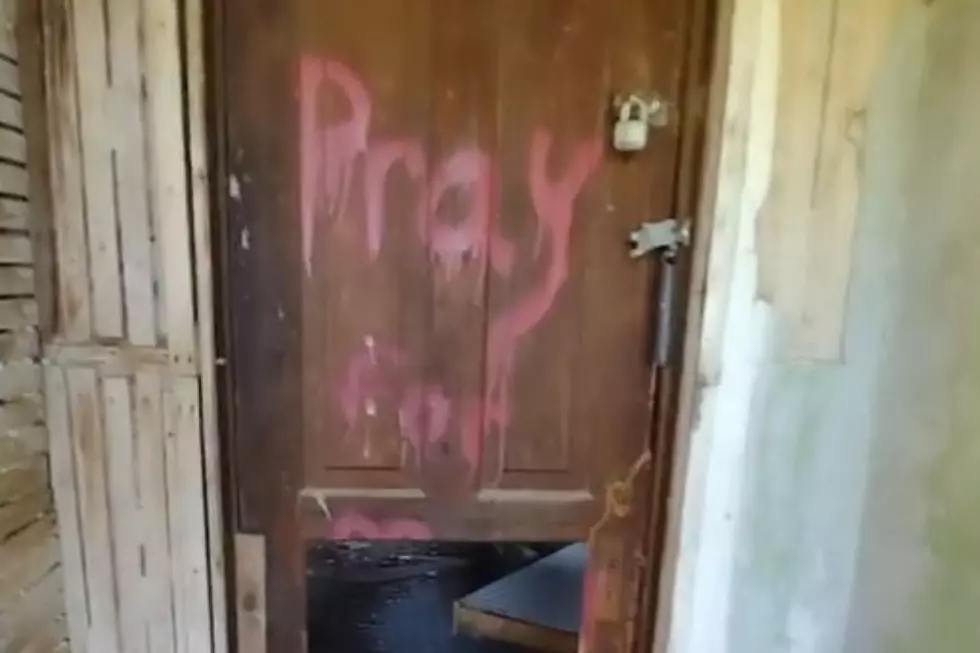 Look Inside The Abandoned Estelle Murder House In Northern Michigan
sk8panda666 via TikTok
The story behind the gruesome murders almost sounds like it is that of a late-night ghost story you would tell under the covers, while the dim light from a flashlight illuminating your face for the tale.
Get ready for the sad and true story from the Estelle murder house.
The Estelle Home Back In The 1800s
Back in the 1800's, a drifter had stumbled upon a family farmhouse, looking for work. No one is quite sure what had caused the snap, but later that night, the man ended up murdering the mother, dad, three sons and the two daughters. The youngest daughter was hung outside, in the shed.
The Estelle House Today
Today, many people report strange and mysterious happenings throughout the house. Shadows, whispers, screaming, even apparitions.
Some believe it is the spirits of the Estelle families.
Take a look at the decrepit home below:
Look Inside The Abandoned Estelle Murder House In Northern Michigan
A sad but true story, from the 1800s, left this now abandoned Gaylord house in blood, horror, and ruins. Take a look at what remains of the Estelle Murder House now.
Dangerous Documentaries: Check Out These Binge-Worthy Shows That Focus on Michigan Murderers
Looking for something to binge? We've assembled a list of 15 documentaries that focus on some of Michigan's worst human beings - Murderers.
Even Michigan's beautiful north is safe from crime, as two of the cases spotlight cases from the Upper Peninsula.
Three women, including one from Flint make the list, along with two former police officers.
Some of the videos below are also available on Peacock and Hulu.
This Abandoned Ypsilanti Farm Was The Location Of A Murder
This farm in Ypsilanti, Michigan was the site of a murder back in the 1960's.