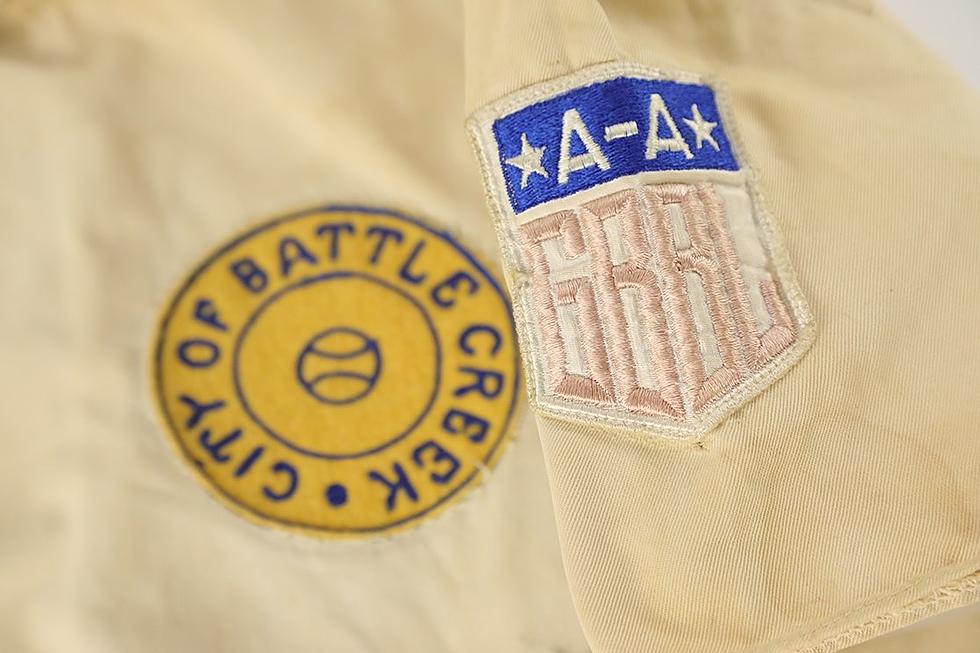 Historic Game-Worn Battle Creek Belles Baseball Jersey Goes Up For Grabs
Leland Sports Memorabilia leland.com
Play ball! This may very well be your only chance to own a rare piece of baseball history.
A historic jersey from the all-female professional baseball league team the Battle Creek Belles is heading to the auction block this weekend.
A League of Their Own
If you've seen the film A League of Their Own then you're already familiar with the historic All-American Girls Professional Baseball League (AAGBBL). Founded by chewing gum magnate Phillip K. Wrigley, the AAGBBL was created to help keep baseball in the public eye as men went overseas to fight in WWII.
The league existed between the years of 1943 to 1954, during which over 600 women played for 15 teams throughout the Midwest. Of those 15 teams, 5 were located here Michigan including:
The Belles were one of the last teams to join the league and played from 1951 through the 1952 season. Originally formed in Racine, Wisconsin, the club first moved to Battle Creek before relocating to Muskegon in 1953 under the Muskegon Belles name.
Auction house Lelands is currently holding its 2023 Spring Classic Auction with items like a 1925 Lou Gehrig rookie card and a game-used Babe Ruth baseball bat, in addition to the historic Battle Creek Belles jersey.
Of the jersey the item description says,
this cream-colored uniform/dress was likely used for both seasons...the jersey was originally number 3 - probably used as number 3 in 1951 and number 1 in 1952... great use is displayed with some dirt stains...Spectacular item from the original trailblazers in American women's team sport.
Sold!
Bidding for the auction closes at 10:00 p.m. on Saturday, April 22. You can take a look at the complete item listing and place your bid here.
10 Notable Baseball Stadiums in Michigan
Here are 10 baseball stadiums in Michigan for you to check out if you love the game of baseball or just want to have a good time.
11 New Slogans For Michigan That Are Better Than "Keep It Fresh"
Governor Whitmer announced the beloved "Pure Michigan" tourism slogan is out and "Keep It Fresh" is in. Here are the slogans Michiganders have come up with as an alternative.