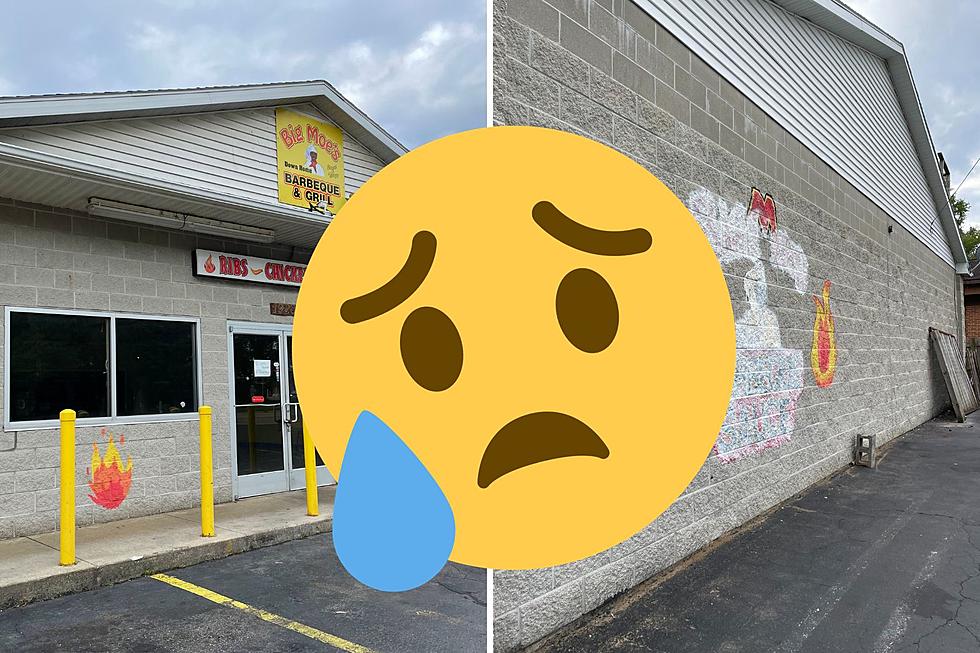 Big Moe's On Gull Road in Kalamazoo is Empty. When Do We Panic?
Lauren G-TSM/Canva
It's an unwritten rule amongst Kalamazoo locals: if you see Big Moe's smoker fired up outside his restaurant along Gull Road, you absolutely stop for in for a bite to eat.
First cooked up in Allegan in 1990, "Big Moe" Pritchett's barbecue has a reputation which precedes him. His Big Moe line of barbecue sauce is carried in such stores at Meijer, Walmart and Sam's Club, and Harding's and he's garnered too many awards to count!
That's why it was cause for concern when we noticed the smokers that sat next to the building at 1928 Gull Road had disappeared!
Moe is known not only for his barbecue and signature sauce line, but his food truck is frequently spotted all across West Michigan as are his catering services. So that's why I ask-- at which point do we start to panic?
I drive past Big Moe's Gull Road location daily and if my memory serves me correctly those smokers were fired up as recently as the week of September 4th. It definitely stood out to me when I drove past Moe's on Monday, September 11 and didn't see any smokers.
When I stopped and inspected the building there were only a few "Private Property" signs posted but this is how I knew it was final; the Big Moe's logo has been painted over:
Big Moe's Facebook page and website didn't offer up any more details, but the local Kalamazoo Foodies did. And guess who responded? Big Moe's!
Big Moe's only offered a few words, but thankfully one of them wasn't closed; I think we're going to be ok after all! We can't wait to see what the future has in store for Big Moe but in the meantime you can browse local barbeque joints here.
6 Kalamazoo Area Eateries to Fulfill That Pasta Craving
A recent post in the Facebook group, Kalamazoo Foodie, has rendered a few suggestions for where to get the best pasta in the Kalamazoo area.
Here Are At Least 8 Women Owned Businesses in the West Michigan Area
These businesses vary in what they offer but, they do have one thing in common. They're all owned and run by women.