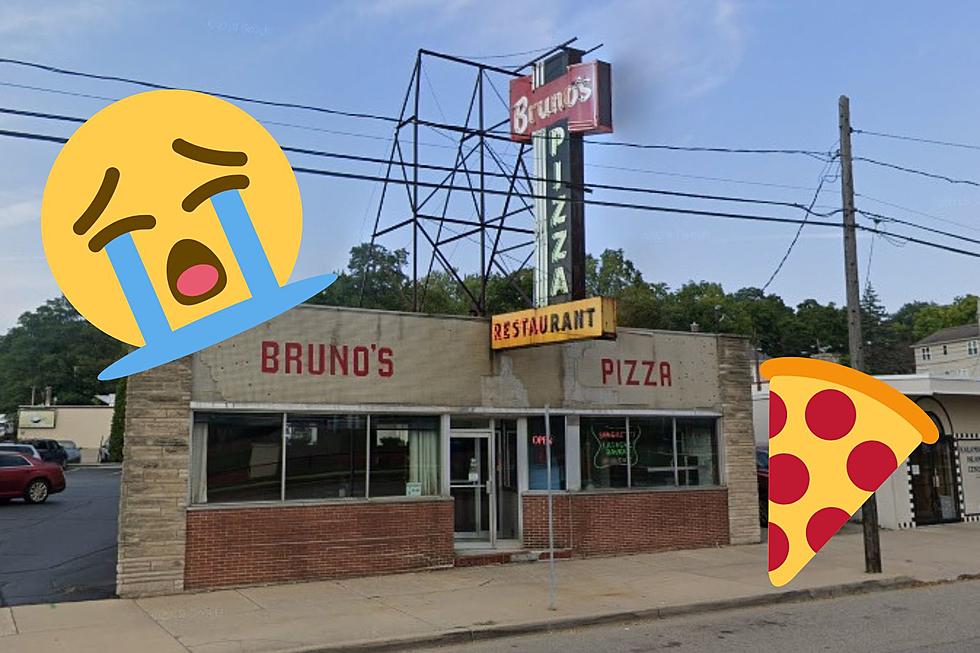 Campus Favorite Bruno's Pizza in Kalamazoo Is Now For Sale
Google Maps/Canva
The hits just keep coming! Only a week after news broke that long-time favorite Brewster's Fine Food & Spirits was set to abruptly close its doors we have word that another family-owned and operated staple is up for sale.
Located near the Western Michigan campus, Bruno's Pizza has served students and families alike for over 42 years. However, just yesterday they shared their big news on social media saying,
Attention: It's with a heavy heart the Erdos family has made the difficult decision to sell the business. After 42 years in business and 3 generations of family workers, it's time for Juanita and family to move on. We wouldn't be where we are today without all of you! We appreciate the generations of families that we have watched grow up throughout the years. But it is time we part ways.
Say it ain't so! After the Brewster's news I can't take another heartbreak. Thankfully, it doesn't sound like this is goodbye for Bruno's altogether.
To Be Continued...
After 42 years retirement is well deserved for the Erdos family! According to their Facebook page, the family says they will continue business as usual, for the time being. The restaurant hopes to find a new owner, but who knows how long that will take. Says the family, "We will let everyone know when we have an end date in sight."
Here are the fond memories patrons of Bruno's are sharing:
"So sad to see you go, a favorite for lunch and dinner. Best wishes on your retirement. Kazoo won't be the same without your lights and sign lit" - 

Carol Bachelder-Oros
"We have loved your pizza since my husband and I first met in 1970 as students at WMU. Your restaurant is part of our family lore. Best wishes to you all and thank you for wonderful memories and great pizza!" - 

Wendy Richmond Mann
"So many great memories with our families after generation after generation.. We love Bruno's! Best pizza any where hands down! Thank you Erdos family for everything!" - 

Sara DeYoung Terpstra
OpenRoad Brewing In Downtown Wayland Is For Sale
The sale of theOpenRoad Brewery includes taproom, 2 bedroom apartment, and the oldest standing building downtown.
The Abandoned Pub Restaurant, New Buffalo