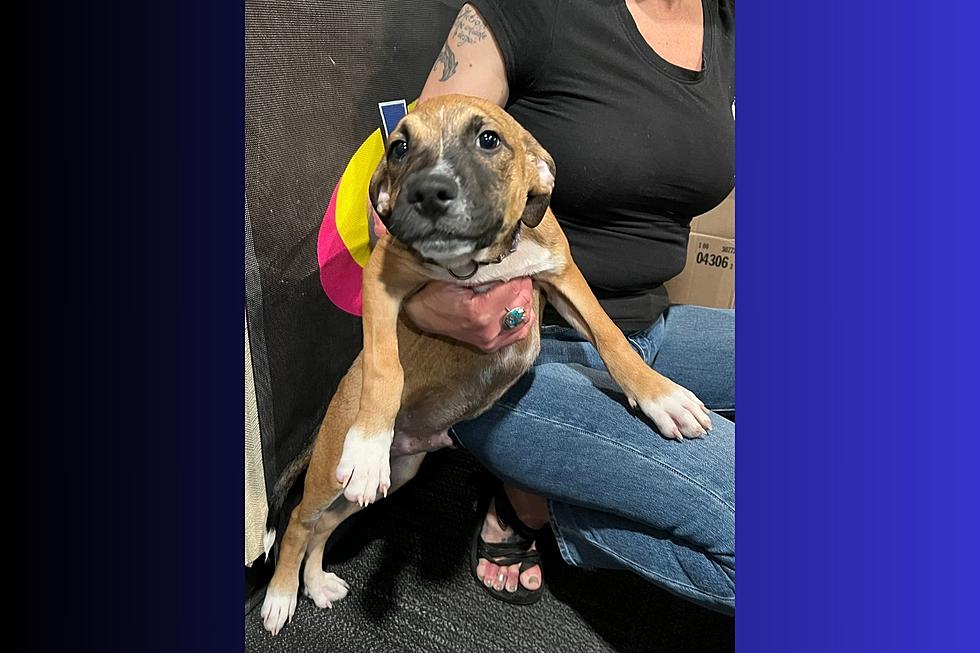 12-Week-Old Kalamazoo Puppy Looking For Home
Dana Marshall
Child-friendly Rex is perfect for a Southwest Michigan family. #DogDays
We are in a strange time where the purchase of "designer dogs" is on the rise while adoptions have dropped dramatically.  There is no better time to adopt as animal shelters are filled to capacity with a large variety of breeds, sizes, and ages.
That's where this adorable doggie who looks like he's part dog and part fawn comes in.  His name is currently Rex, but if you adopt him and give him his happy, forever home you can name him whatever you want.  Stop by the SPCA of Southwest Michigan to meet Rex and other fur babies who need homes.  And...good luck not falling in love.
You can watch Rex's appearance on the radio for Dog Days below.
Dog Days Pet of the Week
Name: Rex
Age: 12 Weeks
Weight: 17.3 pounds
Breed: Mixed
Shots: Completed
Available for Adoption: YES
The SPCA of Southwest Michigan is open for adoptions  Monday through Friday from 11 AM to 7 PM and on 11 PM to 4 PM on Saturday.
Click here to check out other dogs available for adoption.  Click here for available cats.
If you'd like to help the SPCA of Southwest Michigan get these adorable dogs and cats the food and medical treatment they need you can click here to donate.  You can also help out by volunteering your time to the SPCA of Southwest Michigan.  Get more info by clicking here.
5 Dogs That Have Been at the SPCA of SW Michigan for 1 to 3 Years
These dogs are kind, caring, and cuddly. And, yet, they've been unable to find a home for years. Let's change that today.
Dogs on Kayaks in Michigan