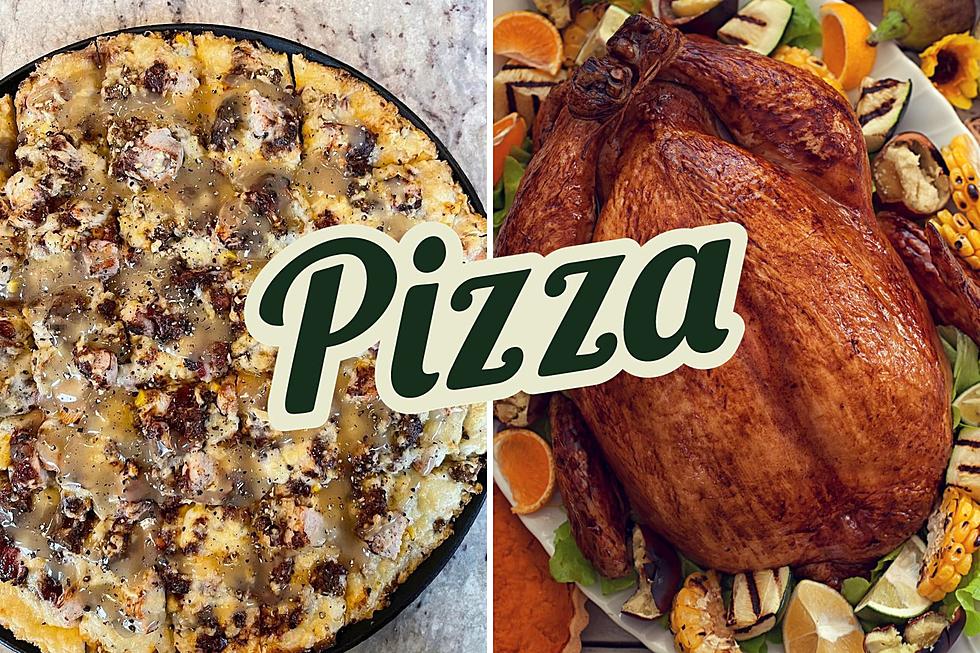 Grab A Slice of Thanksgiving Dinner at This Pizzeria in Southwest Michigan
Silver Beach Pizza via Facebook/Canva
Let the holiday feasting begin!
Bust out your stretchy Thanksgiving pants because the holiday season is upon us. That means lots of finger foods, desserts, and greasy carb-heavy meals. It's the reason for the season.
Well, family, friends, and fellowship are actually the reason for the season, but we all know the food is half the fun.
It's a problem I'm faced with every season: I want to eat and fill up on all my holiday favorites, but I don't have the room for it all to fit in my stomach.
Sorry, but the rolls have to fall off to the wayside because every ounce of food counts and I can't just waste precious stomach space on something so simple as bread because I have plenty of cheesy potatoes and green bean casserole to fill up on.
Thankfully, St. Joseph's Silver Beach Pizza has found the solution and they're putting all your Thanksgiving favorites into, what else, pizza form!
Thanksgiving Pizza
On the Silver Beach Pizza Facebook account the pizzeria wrote,
IT'S THAT TIME OF YEAR! Our Thanksgiving pizza is back as November's Pizza of the Month! Our thin crust with an olive oil base, mashed potatoes, garlic, stuffing, corn, turkey, and cranberry sauce. Topped with a warm turkey gravy drizzle and black pepper after the oven
This pie is one of those things where it's just so crazy that it actually might work, but there's only one way to find out! But wait, there's more...
Green Bean Casserole Pizza
Just when I thought my day couldn't get any better, then Silver Beach Pizza had to go and drop this news on top:
SURPRISE! We have TWO pizzas of the month for November. Introducing the green bean casserole pizza! Our thin crust with an olive oil base, garlic, Gouda, bacon, a green bean casserole mix of creamy mushroom soup, french cut green beans and seasoning, with light cheese. Crispy onions are added after the oven
Can we just skip the traditional Thanksgiving dinner and just make it pizza instead?
I've never been to Silver Beach Pizza but I feel a little day trip over to St. Joseph is in order. Do either of these nontraditional Thanksgiving pizzas sound tasty to you?
Michigan—Don't Be Boring, Remix Those Thanksgiving Leftovers
Are you tired of eating those same boring Thanksgiving leftovers day in and day out? No worries, we have your back! Take a look through the gallery below; we've put together some interesting ways on how you can remix those Thanksgiving leftovers into something new and exciting.
Gallery Credit: Kristen Matthews
Gorgeous Fall Colors in Van Buren County
Gallery Credit: Dana Marshall