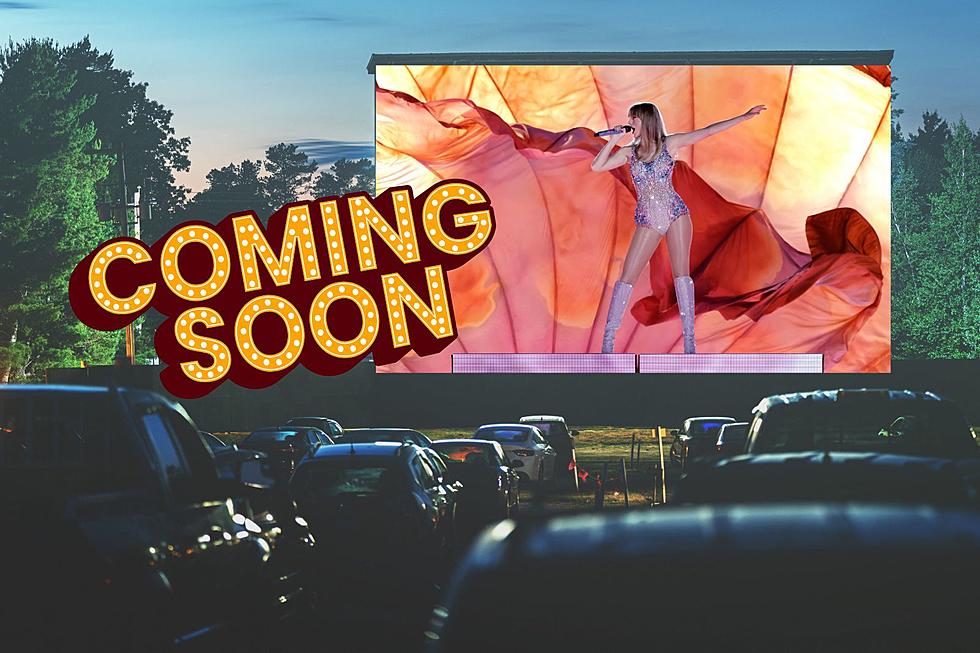 Which Movie Theaters in Southwest Michigan Still Have Tickets for Taylor's Eras Tour?
Getty Images/canva
Weren't lucky enough to snag a ticket to the biggest concert event of the year? Me either.
But now that the first U.S. leg of Taylor Swift's record-breaking Eras Tour has wrapped up she's bringing the 3 hour spectacle to a movie theater near you. From the drive-in to IMAX, here's all the ways you can take in Taylor's Eras movie across West Michigan:
First of all, why do we care about the Eras movie so much? Well, it's only the highest grossing tour of the year-- and possibly of all time!
Even despite the "Ticketmaster debacle" CNN Business reports Taylor's tour is on track to gross over $2.2 billion in ticket sales alone; that's not including merch sales or purchases at concession stands. The U.S. Federal Reserve even credited Swift with boosting the economy!
It seems everything Taylor touches turns to gold, including the big screen. Although the Eras concert film isn't set to be released until October 13, 2023 the movie is already breaking records with $37 million in presales alone.
So, are there even any tickets left?!
If you haven't gotten your movie tickets for Taylor Swift: The Eras Tour yet don't worry, it's not a lost cause! These theaters across West Michigan still have tickets available, but you better act fast:
---
Sunset Drive-In - Hartford
The drive-in will host 15 showings beginning on opening night (October 13) through November 5. Gates open at 6:00 p.m., concert film starts at dusk. The drive-in adds that pricing for this feature will be a little different versus standard visits as Taylor set the prices herself and all theaters must abide. Prices are $19.89 per adult, $13.13 per child.
---
Kalamazoo/ Portage
Kalamazoo 10 still has tickets available to their standard showings starting October 13. Don't forget the Celebration Cinema Crossroads features IMAX so if you want to see Taylor on the big big screen you don't have to travel far! Tickets for an IMAX Eras ticket cost $24.89 per adult and $18.13 per child.
---
Holland
AMC Holland 8 near the Dutch Village and Sperry's Moviehouse in downtown Holland offer daily standard showings of the Eras tour starting October 13. I couldn't even tell you the last time I was at the AMC there, but if you're choosing Holland for your Eras Tour viewing, might I suggest the Sperry for the ultimate concert-movie going experience? Heated massage seats, alcohol available for purchase, and high-end concessions?! Yes, please.
---
Battle Creek
Both JC Cinema and the West Columbia 7 have a select number of tickets available for Taylor's Eras Tour showings from October 13 through November 5. Find available showtime and seating here.
---
Plainwell
Plainwell's M-89 Cinema is also participating in the Era Tour concert film showings, but it appears it's only for opening weekend. If you want to see the film in Plainwell you'll need to do it between October 13-15!
---
SPOTTED: Celebrities Having a Blast at Taylor Swift's Eras Tour
Let's take a look at all of the famous Swifties that were spotted in the stands.
23 Biggest Southwest Michigan TikTok Creators in 2023
These are the TikTok creators in Southwest Michigan ranked by followers. Updated 08/29/2023