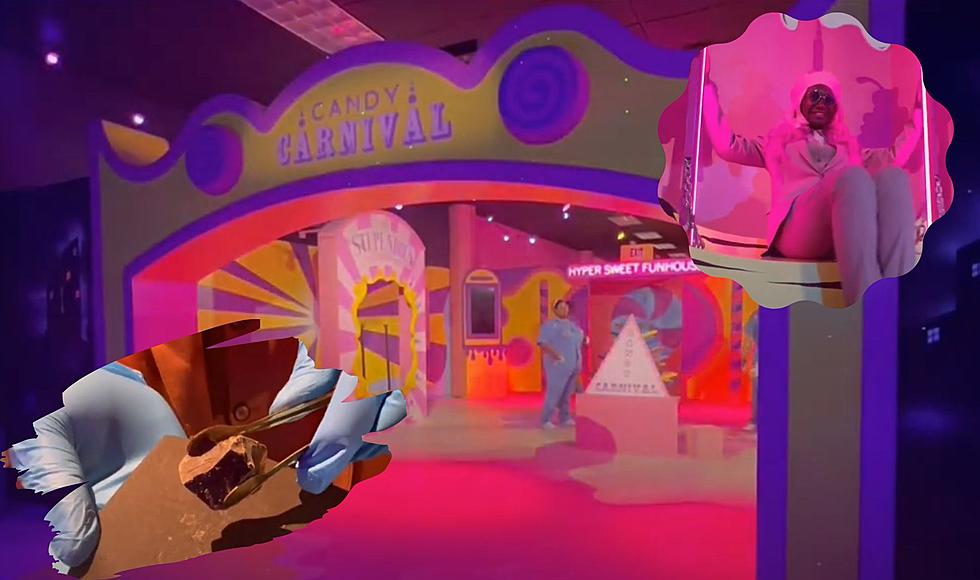 Interactive Chocolate Shop, Choco Town Opens Up Location In Michigan
CBS Detroit
If you've never heard of Choco Town, you're in for a sweet surprise, figuratively and literally, as this interactive chocolate shop has finally opened up a location in Michigan. They're now open in Oakland Mall in Troy, Michigan and their website gives you all the sweet details of this unique shop:
Choco Town is a dream candy destination where you can not only learn about chocolate but also taste it to your heart's content! There are various neighborhoods throughout this flavorful village—including Town Square, Bon Bon Boulevard, and Candy Carnival—where you'll try some tasty delights, play games, solve riddles, and discover your chocolate personality.
Dream Job
The full experience will take you about an hour to go through, but working with chocolate all day while surrounded by bright colors has to be one of the best work atmospheres I've ever heard of.
Sign The Waiver
You DO have to sign a waiver before entering and it's basically because you're walking around an interactive area, so having a good grasp on your children will be highly suggested if you plan on taking your kids. But not to worry, copious amounts of sugar pumped right into your children's bloodstream usually only leads to calm and serine behavior.
They also have different treats and chocolate available for purchase in the shop as well. This place looks absolutely bonkers and I'm curious if they have plans to expand to the west side of the state if they see success. They're now open Thursday through Sunday.
Get Cozy With The Best 6 Hot Chocolates in West Michigan
Whether you grab a cup before work or sip a little when you are winding down, hot chocolate is a winter time staple. Here are 6 of the best places to pick up a piping hot chocolate.