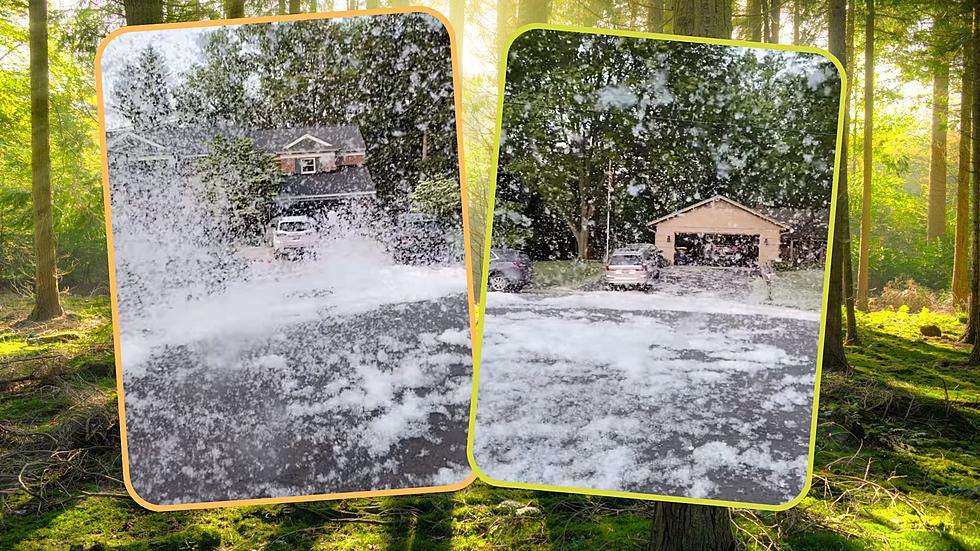 Watch: A Cottonwood 'Blizzard' in Grand Rapids – These Trees are the Worst
Facebook, Canva
It seems, no matter where you live, "The Pollening" is a thing now. If there are trees in any capacity, no doubt in the spring, your vehicles, your home, and anything left outside will be covered in that yellow "dust" from the trees.
What's the point in even washing your vehicles, right? The Trees are just going to dump their reproductive dust all over your car again the next day. OR, if you're this Cottonwood tree in Grand Rapids, it's dumping its "cotton" all over the neighborhood.
Just LOOK at that!!!
How can you not despite mother nature for doing something like that?
There's a movie by M. Knight Shyamalan called "The Happening" that starts kinda like this. A gentle breeze blows through the trees, spreading there pheromones into the air. But when the people breathe it in, we all want to kill ourselves.
That's pretty much every spring around trees. I could nearly mark it on a calendar. If I bought stock in Zyrtec and Benadryl in April, sell it in July, and make a KILLING every year.
Trees are the worst, and these are the WORST trees you could possibly have in Michigan.
The Worst Trees in Michigan
I'm sorry if you think these trees look pretty, but they need to go!
Other Carnivorous Plants In Portage
There are actually 3 different types of Carnivorous plants in Michigan. Here's another one...