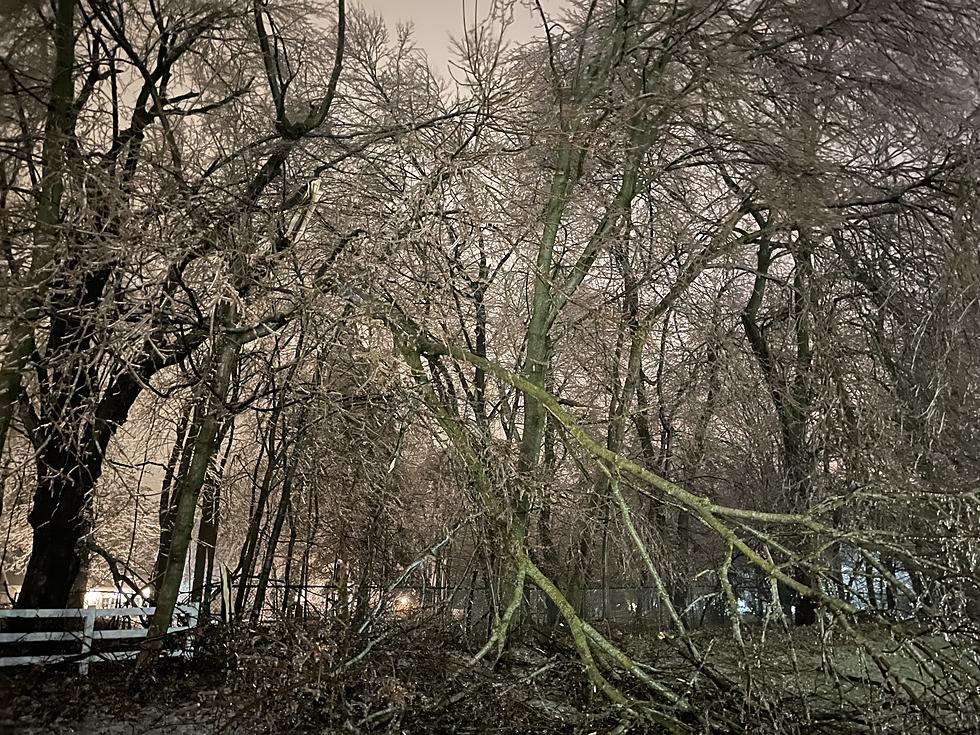 Kalamazoo Officials Asking People to Be 'Cautious' When Hiking Local Trails
Meatball/TSM
To say this winter has been "Hot and Cold" is maybe a bit too literal at this point. Some extremes have taken hold of southwest Michigan, between warmer-than-average temperatures, to ice storms that crippled parts of Southwest Michigan for almost a week.
Specifically, that ice storm caused a lot of damage to area trees, and now Kalamazoo officials are warning people to be "cautious" as they walk in the nature preserves in the area.
There's still quite a bit of snow on the ground, and temperatures aren't going to climb very much any time soon, so foot traffic in the area nature preserves will likely be low. But that doesn't stop officials from administering a warning to those who do trek into the parks.
"We still need to better quantify the impacts, we're not fully complete with that. Some of the challenges with some of those passive trails is that we don't have the ability to really get equipment in there so everything is kind of hand labor." - Kalamazoo Public Service Director James Baker per MLive
The ice storm earlier this month caused hundreds of trees to lose their limbs - some of significant size. Many of the larger limbs fell to the ground, and some haven't been able to be cleared from the Nature Preserves yet.
However, some medium to smaller branches that broke off in the ice, continue to dangle high in the trees. THAT is where the danger lies for people in the parks.
"People hiking in the area should be cautious traversing the property given downed limbs and trees." - WMU spokesperson Paula Davis per MLive
Davis was speaking specifically about the Asylum Lake Preserve and Kleinstuck Preserves, which Western Michigan University operates. She said the trails are clear, and still navigable for hikers, but unsuspecting people might get a shock if the wind suddenly shakes a broken tree limb loose from above.
If you are on the hiking trails, and come across damage, you can contact officials to report it by calling 311, and giving the name of the park, where it was observed, and what they saw.
West Michigan Ice Storm Brings Beauty & Carnage To Kalamazoo
The first thing I witnessed this morning was a loud "CRACK" then turning my head to see a tree limb snap off and fall to the ground. It gets so cold and heavy once the ice absorbs into the wood that the limbs just can't take the pressure from the weight and will snap
13 Items You Wished You Had During The Ice Storm