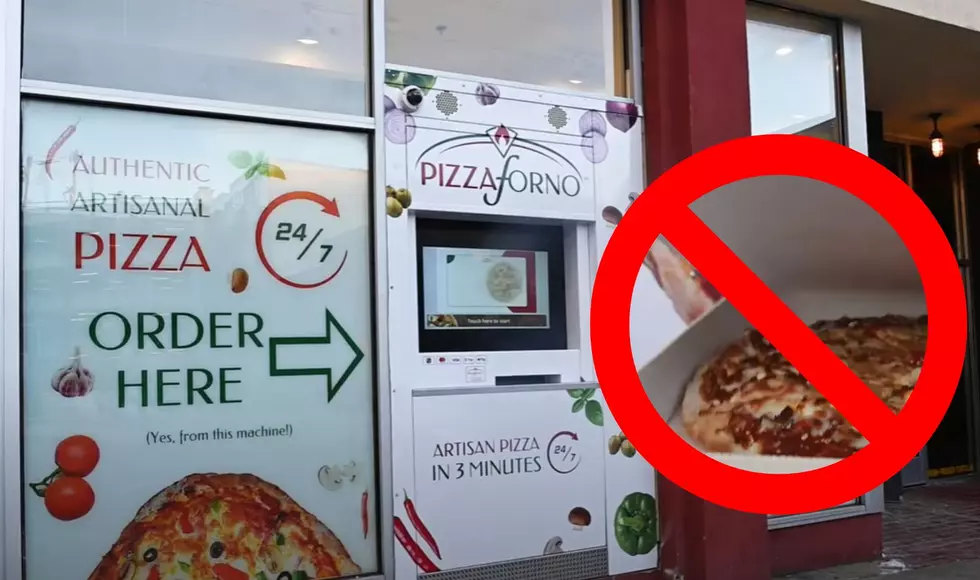 Pizza Vending Machine In Ann Arbor Shuts Down After Only 5 Months
MLive YouTube
After all the hype and amazement that went into it, the vending machine that slides out an entire pizza has been shut down in Ann Arbor after only being active for 5 months, with a statement released by the company, PizzaForno, that makes the machines:
PizzaForno has found alternate locations that better complement the unique footprint PizzaForno brings to the market and we will be seen popping up on campuses, in hospitals, and inside businesses that need alternate food options as hiring kitchen staff has become increasingly difficult. Although our South University location is permanently closed, we will be back open in Ann Arbor very soon. In the meantime, PizzaForno is focused on opening an additional 35 units in the next 90 days across Georgia, California, Louisiana, Texas, and Michigan.
The Biggest Shock Of Them All
Many people are commenting on the news of this with even more shocking details. Details that I don't think anyone else would have ever imagined and that's that this pizza was reported as "Not that good and expensive."
That is a shocking discovery, as one would assume that a pizza that is made by a machine and slid out of a metal box seems like it would be a delicious delicacy of the finest ingredients at an affordable price.
If you couldn't tell that's a bit of humor and sarcasm on my end.
I wouldn't expect any less than $15 from a machine to make my pizza, so I'm shocked anyone else is. I haven't tried them so I can't judge personally but if they want to make a stop in Kalamazoo, we'd love to give a proper review.
The Top 10 Michigan Pizza Places Based on Names Alone