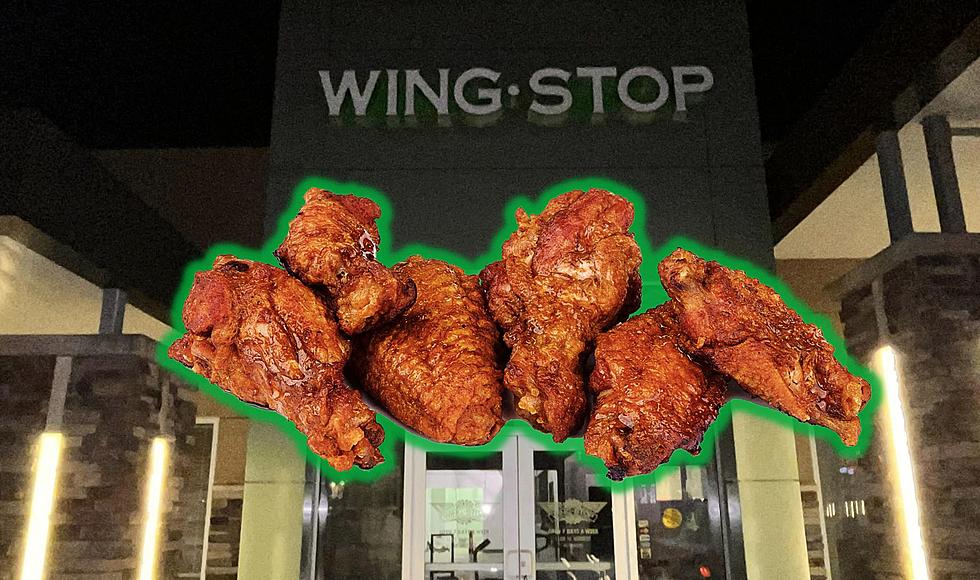 Wing Stop Is Opening Its First Location In Kalamazoo Soon
Mark Frankhouse/ TSM
Another new business is making its way to Kalamazoo, and if you are a fan of chicken wings, you are definitely gonna take an interest in this. For the first time ever, Kalamazoo is going to get its own Wingstop.
The popular chicken wing chain has alluded Kalamazoo up until now, but it seems as though they are set to open sometime this winter off of Drake and West Main in the West Century Center strip mall near Affordable Dentures & Implants and Odyssey Tabletop Gaming. There also appears to be another location being added in the strip mall across from Meijer on Westnedge, next to Jersey Giant as well. I stopped by this morning and took a few pictures.
The inside looked very bare and it looked like there was a lot of construction going on, which leads me to believe that this location won't be open until sometime maybe in November or December depending on how fast construction comes together.
For all we know they could open within the month but we just won't know until we start seeing some progress indoors.
Wing Stop only has many other locations currently in Michigan, with many in the Detroit area, 4 in Grand Rapids, and one in Lansing which is located at 5857 W. Saginaw Hwy, Unit 21. Wing Stop has 12 different sauce flavors to go with their wings as well as french fries and chicken sandwich to go with their cajun-inspired menu.
The restaurant chain was founded in 1994 in Garland, Texas, and began offering franchises in 1997. Many of the Wing Stop locations I've seen before were partnered with Pizza Hut, but I've never seen a stand-alone restaurant until now.c
Popular Chain Restaurants Michigan Needs Across The State
It's a crime these chain restaurants aren't in Michigan.
New West Michigan Restaurants 2023
More than 20
new restaurants
, including authentic Mexican eateries, breakfast joints, pizza places, and Boba shops have opened so far in West Michigan in 2023.
How many have you been to?