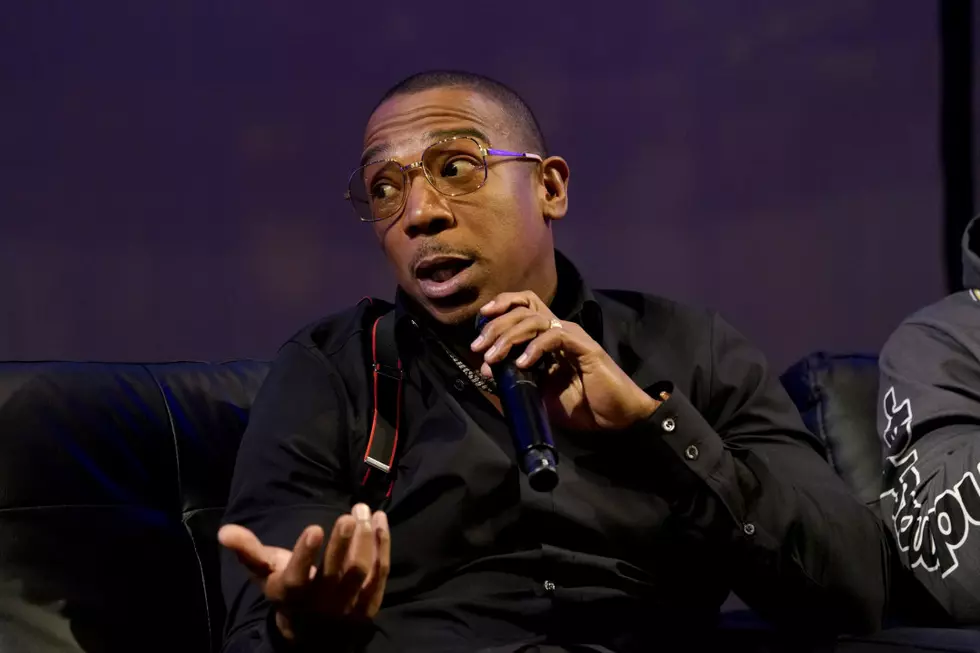 Ja Rule Says There Aren't 50 Rappers 'Dead' or 'Alive' Better Than Him
Bennett Raglin/Getty Images
Ja Rule apparently feels disrespected after being left off Billboard's recently released 50 Greatest Rappers of All Time list.
On Thursday (Feb. 9), Ja Rule reacted after the top 10 of Billboard's list was unveiled on Wednesday (Feb. 8) and he did not occupy any of the 50 allowed slots.
"There ain't 50 rappers dead, alive or waiting to be born better than me," he wrote on Twitter. "@billboard congrats to everyone on the list well deserved but check my resume… #ICONN #Vibes."
In a follow-up post he added, "Throw me to the wolves I'll come back leading the pack… #ICONN #Vibes."
Ja Rule also appeared to address the perceived slight on Instagram. Sharing a shirtless photo of himself performing, he captioned the pic, "I'm what they call a POLARIZING figure… You can love me or hate me but you will respect me… Men lie Women lie numbers don't!!!"
Ja wasn't the only rapper with something to say about the list. Despite being on the list at No. 18, Ice Cube blasted the ranking.
"Billboard ain't hip-hop. So, their opinion don't matter. So, who gives a fuck?" he recently told TMZ.
Billboard's list has had the people talking, with some people being upset that Jay-Z ended up at the No. 1 spot, possibly showing a sign of the times. Ja Rule definitely has a proper resume with six Billboard top10 albums including four in the top five. He certainly can't be too happy about his nemesis 50 Cent appearing at No. 17. Last month, video went viral of 50 Cent's "In Da Club" being played at Ja Rule show in Omaha, Neb. while his team scrambled to turn off the audio showing their beef is alive and well. Of course, 50 Cent reacted to the awkward clip with jokes.
See Ja Rule's Reaction to Being Left of Billboard's 50 Greatest Rappers of All Time List Below
See the Definitive List of Bizarre Tweets From Rappers