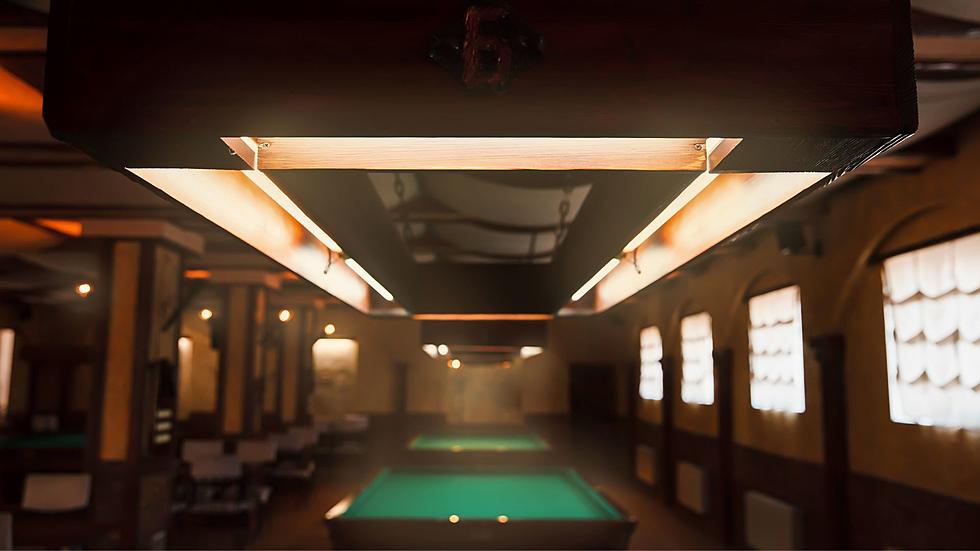 Kalamazoo Needs A Billiards Pool Hall
Canva
I swear I was born in the wrong generation because I'm just into the old-school lifestyle. Roller skating, R&B music, 90's colorways, and cartoons, you name it and I'm most likely into it. Speaking of old-school lifestyle playing billiards pool is something I've been doing since I was 5 years old at the Boys and Girls Club.
Since I've graduated and made my way into adult life I play significantly less pool than I used to. I took a trip out of the state this weekend and ended up in a traditional billiards pool house and it was almost nostalgic. The tables were great, the cues were in pristine condition, and even the smell of cigar smoke. It made me think if we had anything similar here in Kalamazoo.
I don't mean to be a buzzkill but we don't. We have pool tables that are scattered around town as many bars, breweries, and other places have one or a few pool tables but not an entire lounge with 10s of tables. Shakespeares is probably the place with the most pool tables in Kalamazoo as I believe they have 3 or 4 of them but nobody has more than that.
I mean the pricing wasn't outrageous either. Weekday prices are as low as $9/hour for a group of 3 or more while weekend prices were just $16/hour for a group of 3 or more. Sounds like it could be some easy money to me. Of course, you add a kitchen and bar to the mix and maybe have a cigar shop connected as well.
Billiards pool is not only a pass time but a competitive sport as well, holding house tournaments where there is an entry fee that is split 50/50 between the winner(s) and the house. There are tons of ways to make money and provide more entertainment to a city that enjoys old-school life and fun.
7 Family-Friendly Arcades in West Michigan
Looking for something to do with the family? Get out of the house and check out these 7 arcades in the West Michigan area.
World's Largest Arcade is in Illinois
This place is the largest arcade in the USA, with over 885+ games to play, and it's not like any arcade you've been to before.
Illinois Arcade House
If you want a place to entertain or be entertained...a short drive to Bloomington will put you right!