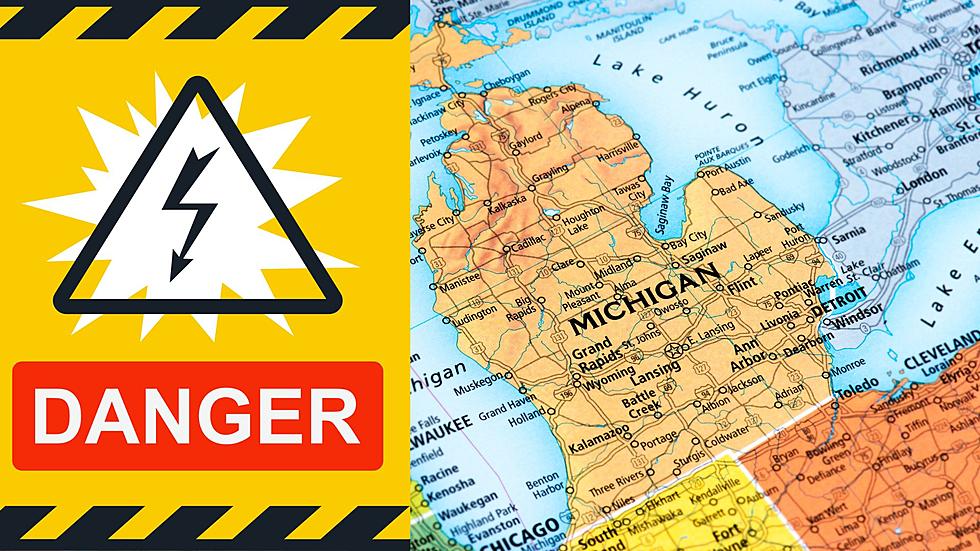 Michigan Might Be America's Most Dangerous State
Canva
For as long as history can recall, violence has been a part of human interaction. We have seen societies and countries conquered by others, civil and world wars, even terrorism, and now widespread everyday crime. At this point, it's almost expected by many that some sort of violence will occur that day in their nearby area.
The United States was bred in violence and this has persisted throughout the country's history, so it's no surprise to us that the violence and death rates continue to rise in cities across America. Crime statistics are being run and analyzed consistently, and some of the most recent ones have some alarming results for the state of Michigan.
Scrolling through Reddit and coming across a map labeling the most dangerous cities in America is always intriguing, but things change when you realize that you're state has a lot of data. As you can see below there are quite a few cities in the mitten-shaped state that are ranked on this list.
The Most Dangerous Cities in the U.S.
by u/giuliomagnifico in MapPorn
Neighborhood Scout gathered data on cities with population sizes of 25,000 or more and their crime rates per 1,000 residents. Michigan was one of 5 states that had 3 or more cities listed and the only state to have 5 or more, as 8 cities in total were listed. Kalamazoo, Battle Creek, Lansing, Jackson, Saginaw, Flint, Inkster, and Detroit come in on the list and Detroit ranks the highest in the state at #6 on the national list.
Their crime rates are as follows; Battle Creek and Jackson come in somewhere in the 10-12 per 1,000 residents, Kalamazoo, Lansing, and Inkster are all in between 13-18 per 1,000 residents, and Saginaw and Detroit clean up the list in between 20-35 per 1,000 residents.
Did you know about these crime rates and statistics? Do you think Michigan is that dangerous? Should there be anything to worry about or are we still good ole Pure Michigan?
15 Most Dangerous Cities in Michigan Based on Crime Rates
These are the Michigan cities that have the highest crime rates. Take a look and see if your city made it onto the list.
15 Ways to Avoid Falling Victim to Crimes of Opportunity
Protecting your valuables is often a matter of being aware of potential risks. These tips could help save you from what police call crimes of opportunity.
40 Michigan Counties with the Highest Number of Crimes