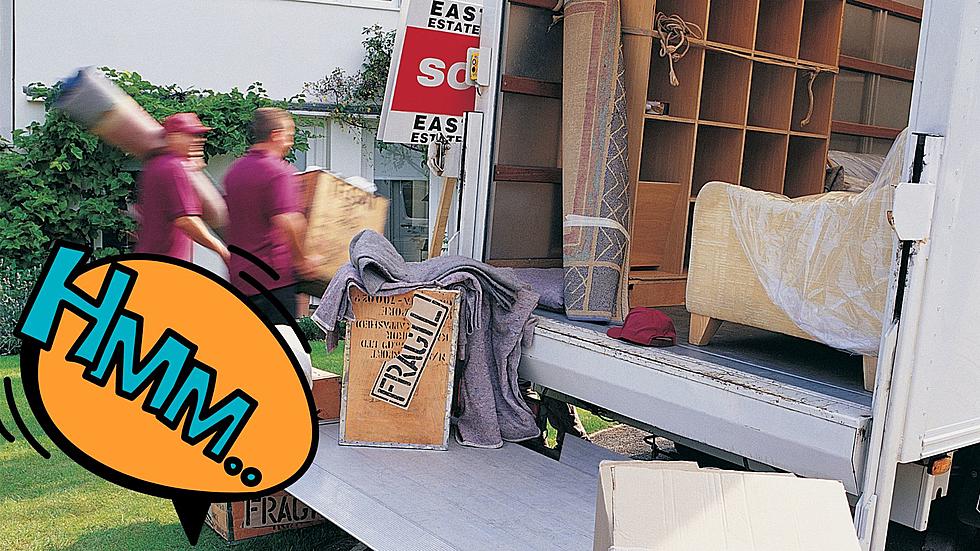 Where Are People From Michigan Moving To The Most
Canva
It's no secret that many people start their lives in Michigan but eventually decide to pack things up and search for a life outside of the Mitten state. Especially when you factor in the weather and lack of large cities in the state, many choose to leave the north or become snowbirds where they spend more than half the year somewhere else.
Well, as I begin to settle into my career and reach the best parts of my life, I am looking to leave Kalamazoo and Michigan as a whole, but there's a lot of research that goes into making this decision. Of course the basics like a job, housing, city life, etc, but I started somewhere much more simple that may give me a different blueprint to follow.
The world works in trends, it's not definite but there's a reason that statistics exist as many people choose to make the same decision. So when looking at where other former Michigan residents decided to land after packing up their homes, I came across a list of specific cities but also a list of general states that have the most people moving from Michigan.
Moving From The Mitten: City Edition
Tampa
Chicago
Anaheim
Pheonix-mesa
Fort Meyers
According to allied.com, which based their list on the 2021 migration studies conducted by the United States. The 5 reasons stated for why they move to these cities might be up for debate but they cite housing cost, cost of living, income taxes, quality of life, and job opportunities.
Michigan is one of the more expensive states to buy land or a house in which makes living here long term a tough task, along with 4.25% flat income tax, 6% sales tax, and all the other taxes that exist in the state. When you add that to the lack of job opportunities and fun things to do compared to other states and bam, there's your formula.
Migrating Michiganders: Top 5 States
Florida
Ohio
Texas
Illinois
Indiana
Stacker.com found that the above states had the highest percentages of former Michigan residents settling down within their borders. I mean numbers 2, 4, and 5 make sense as they are the closest in proximity and most likely get a lot of "emergency" move situations along with having similar costs and quality of living.
The other two on the other hand probably make more sense than the other 3. Any time someone is referenced as a snowbird, it is almost automatically assumed that they spend their winter months in Florida, so of course they'll move there long term eventually. Then for the other, it seems like Texas is the first state anyone from Michigan looks to move to, it's weird.
Texas' Housing Market Will Make You Want to Move Away From Tri-Cities
The housing market in Tri-Cities is insane. Forget just Kennewick, Pasco, and Richland! Even houses in Prosser and Benton City are going high! It's so crazy, my family members moving to Tri-Cities have been seriously downgrading. Take a look at my in-laws' home they sold in Texas. It has five bedrooms, three full bathrooms, two half bathrooms, it's over 4,000 square feet, PLUS it has an in-ground heated pool that's enclosed to keep the bugs out. How much would you pay for it? It sold for less than $450,000.
This house
in Kennewick sold for more money, had half the square footage, NO pool, and had far fewer bedrooms and bathrooms. Do you get where I'm going with this? Let's take a look inside my in-laws' former home and cry over a bowl of Ben & Jerry's ice cream.