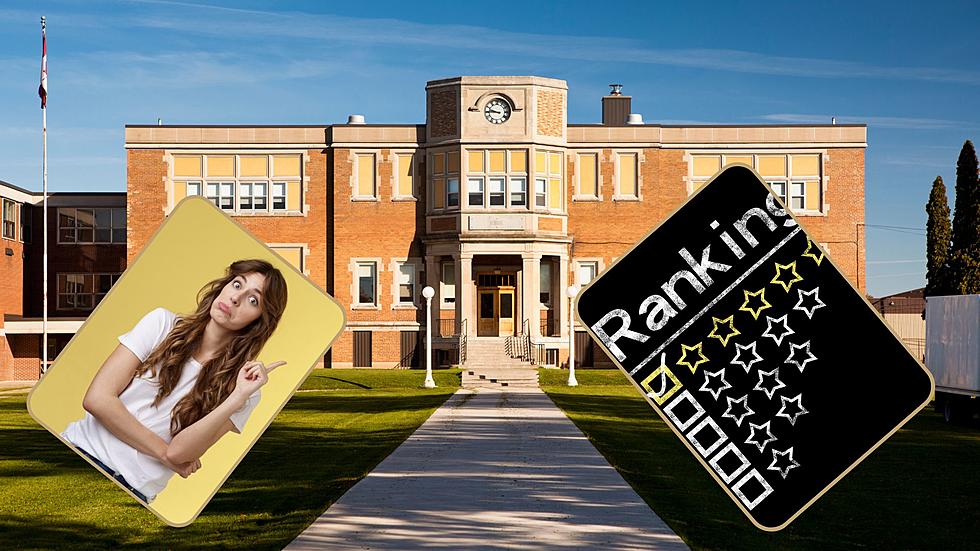 One Michigan School Listed As Top 50 US Public High Schools
Canva
Going to high school is one of the most important times of your life. You are learning so much about yourself, the career that you want to pursue, and making lifelong friends. The memories and experiences that are made during those 4 years are often cherished forever, leading to many having school pride in their high school alma mater for years to come.
One thing this mindset creates is this idea that we all went to the best high school and realistically that just can't be true. Let's be honest, we can't all go to the best high school but a select few of us get lucky and do go to a great institution. Many will argue back and forth why their high school is the best but these 50 schools, including just one in Michigan, have some extra help.
24/7 Wall St composed a list of the 50 best public high schools in the United States using statistics that were compiled by Niche. They used a metric focused on academics, culture/diversity, parent/student experience, teachers, clubs/activities, resources/facilities, and sports.
Only one school made the list from the Mitten state and that was the International Academy of Oakland Schools in Oakland Michigan. They were ranked #41 out of 50 based on the criteria above. Below are some of the statistics that stand out about the academy.
> Location: Oakland Schools, MI
> Student-teacher ratio: 24:1
> Avg. graduation rate: 90%
> Avg. SAT score: 1400 out of 1600
> Avg. ACT score: 32 out of 36
> Students enrolled in at least one AP course: N/A
> Total enrollment: 1,524
Yes, this is the only public school on the list from Michigan but this doesn't mean that the other schools in the state are no good. We have tons of great individuals graduating and contributing to society from Michigan public schools. We love all the schools, teachers, and students as they are a part of what makes our world great!
Notable Alumni from Pioneer High School
When you're the oldest public high school in the state, odds are you're gonna have some incredible names on the alumni list. Check out some of the legendary names to walk the halls at Pioneer High School in Ann Arbor, which first opened its doors in 1856.
Top 12 Michigan High Schools For Athletes
Where do Michigan's student-athletes thrive the most? According to
Niche
, these are the 12 best schools in Michigan for athletes.
Flint Central High School