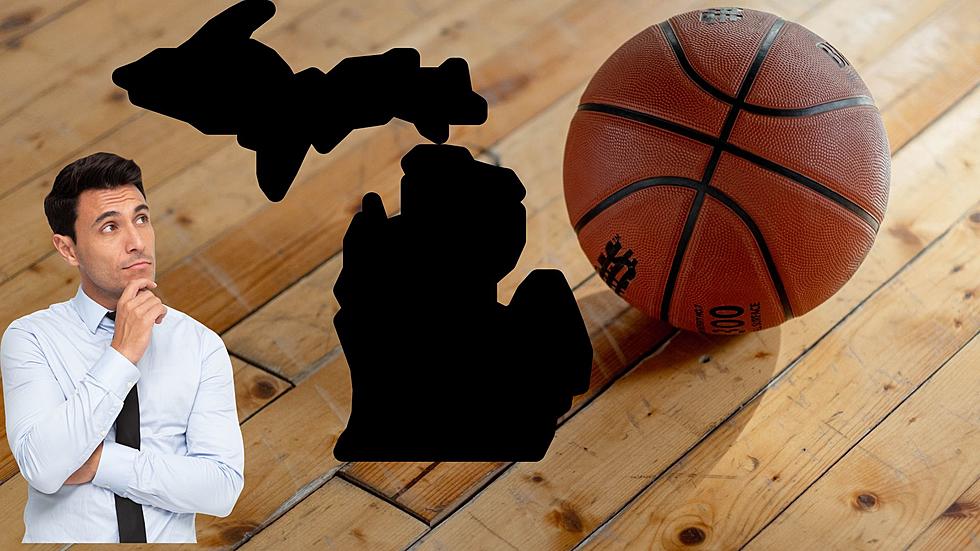 Which Michigan Cities Produced the Most NBA Players?
Canva
The Olympics are the pinnacle of the athletic world but the next best thing is professional sports. Being an Olympic athlete is an honor that only a few get to hold and while you have better chances to be a professional athlete, it's only by a slight margin. One of the hardest sports to go pro in is basketball.
Now, there are multiple professional basketball leagues around the world but the National Basketball Association(NBA) is clearly seen as the best of the best. Many American teens and other players from around the world have aspirations of putting on an NBA jersey, but only a few are chosen. Michigan has gotten lucky and had a considerable amount of players in the NBA(including the ABA) over its existence.
There have been tons of Michigan-born players to find their way to the biggest stage in basketball, some had long careers and others were much shorter. Some went on to be superstars while others struggled to find their footing, either way, they were representations of the basketball talent in the Mitten state.
Some notable names from the NBA past that were born in Michigan are Don Boven, Art Spoelstra, Kevin Loder, George Gervin, Ricky Berry, Jay Vincent, and others who are from Grand Rapids, Detroit, Cassopolis, Kalamazoo, and other cities in the state. There are active players such as Isaiah Livers, Devin Booker, Xavier Tillman Sr, Draymond Green, Kyle Kuzma, and others who are from Michigan as well.
Below, is the list of the 166 all-time Michigan-born NBA players and how they are divided by birth city.
Michigan Born NBA Players By City
A list of cities and how many NBA players were born there
10 Cities That Need An NBA Team
There have been rumors swirling for years that the NBA is looking to expand. The last time the league expanded, is when it added the Charlotte Bobcats back in 2004.
Now, as we often do every offseason, we're wondering where the NBA would add a team if it were to expand? Would it be a brand new market? Add an additional team to a large market? Or bring a team back to an old market?
Let's look at the most likely possibilities, and cities that deserve an NBA team!