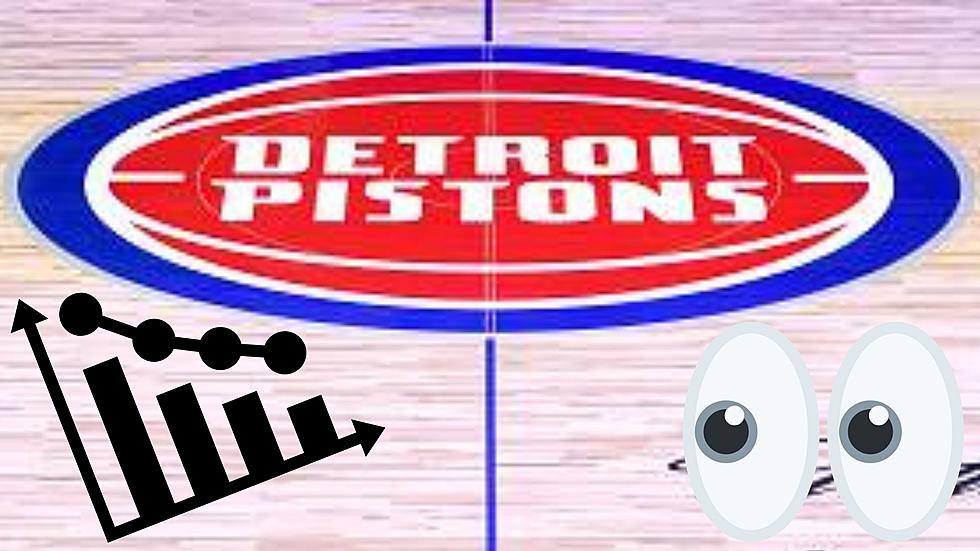 Pistons Lack Power? Ranked Last In ESPN's Power Rankings
Canva/ Nick Antaya Getty Images
Every year before the season starts and throughout the season many sports businesses put out power rankings, placing the teams in order based upon how their playing at the moment and the momentum they have moving forward. They do drop preseason power rankings which are based on how the team ended the prior season, their draft and free agency decisions, and some personal opinion.
This year, and the last few years the Detroit Pistons have been toward the bottom tier of the league. They are a young team that is looking to rebuild and because of that, they haven't gotten a lot of respect in the preseason power rankings. Even after the smart draft and free agency moves of the last few years, this year's power rankings were similar to the past.
The Pistons have put together a smart, athletic, and talented young core as Cade Cunningham, Marcus Sasser, Ausar Thompson, James Wiseman, Isaiah Stewart, Jalen Duran, Jaden Ivey, Killian Hayes, Marvin Bagley III, and Isaiah Livers are all 25 years old or younger.
This is complemented by veterans like Bojan Bogdanovic, Joe Harris, Monte Morris, and Alec Burks. Even with all the great draft and free agency moves that were made by the Pistons this offseason, the experts still believe it's enough as the Pistons couldn't escape the bottom tier of the season.
To start the season experts at ESPN are placing the Pistons at 30th in the first power rankings of the year. For those that don't know, this means that they think the Pistons are starting the season as the worst team in the NBA.
I believe that if they are able to run a mix of high pick and roll, get out in transition for easy buckets, run off ball screens, and ball movement on the offense side, their rankings should get better. They also need to be slightly more aggressive on the rebounds and play hounding perimeter defense.
Do you think the Pistons are the worst team in the NBA? Do you think the Pistons have what it takes to rise in the power rankings? Where do you think the Pistons will be in the final power rankings of the year?
Who's Made The Most Money Playing for the Detroit Pistons?
Who made the most money playing for the Detroit Lions? These 25 players raked in some serious cash.
(All earnings are according to
Spotrac
)
Detroit Pistons Record Book
A collection of the Detroit Pistons all-time career leaders in eery stat.
Every Uniform the Detroit Pistons Have Worn
The Detroit Pistons have kept things classic outside of the late '90s shift. Here's every uniform the Pistons have ever worn.