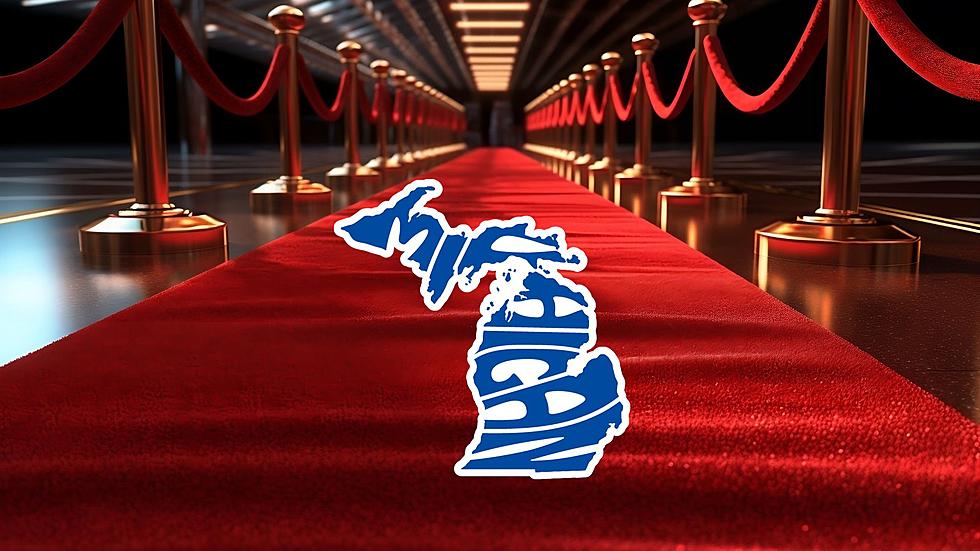 Red Carpet State: A List of Celebrities Living In Michigan
Canva
There are a number of ways to become a celebrity in today's world and with social media it seems like there are more celebrities now than ever before. With that being said, let's not get caught up in the definition of what a celebrity is and instead focus on some of the biggest names in music, entertainment, Hollywood, sports and more. I'm talking A-list celebrities, you know, the ones you dream of being able to meet.
Lucky for us here in Michigan, we have had plenty of chances to meet some of the biggest celebrities in not only America but the entire world. We are lucky to have many beloved musicians, artists, entertainers, business leaders, athletes, and other notable figures grow up in Michigan or call it home at one point. Some of them liked it so much that they still call it home.
Of course, when we think of Michigan and Celebrities we think of Eminem, Mark Wahlberg, Terry Crews, and Michael Moore but there are some other really big-name celebrities that have spent some serious time in the mitten-shaped state. It never really crosses my mind, but I can bump into a celebrity while in one of the major Michigan cities at any given time.
The TikTok video above shows a handful of A-list celebrities that have residency in the state of Michigan. From what I'm understand, this is a list of celebrities who live most of the year in Michigan. Now by looking at the names on this list I can tell you right now that most of them are Florida or California snowbirds and spend some time there during the winter months.
Either way, it's crazy to not only notice how many different celebrities are choosing to live in Michigan but also that makes Michigan a Celebrity hideout hotbed. I'm not saying that any city in Michigan is anything like a Miami, Houston, Chicago, Atlanta, LA, or anything similar but you can't tell me that anyone know all of the celebrities listed above lived in Michigan.
42 Biggest Celebrities From Michigan
Michigan Celebrities First Jobs
Before they became famous they had regular jobs just like us.
Gallery Credit: Big Joe Pesh
Famous Celebrities You Might Not Know Are From Michigan
You will definitely recognize these names and faces, but might be surprised to find out they're from Michigan.
Gallery Credit: Big Joe Pesh / Getty Images