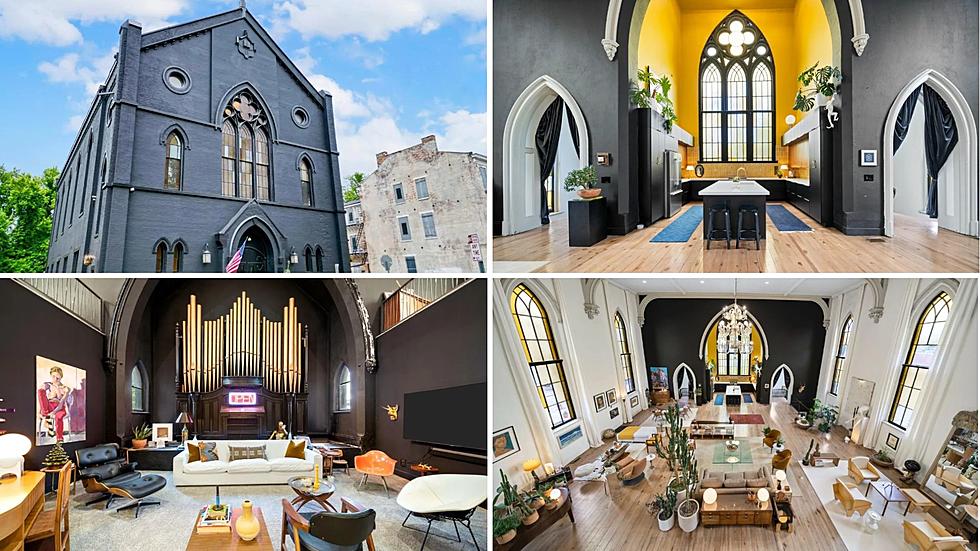 Remarkable 1900 Converted Church: Historic Charm Meets Modern Luxury in Cincinnati Gem
Canva/Rick Finn Coldwell Banker Realty
Buying a home is always one of the biggest accomplishments of anyone's life and has taken many twists and turns throughout the centuries of life. In just the last 50 years we have seen homes skyrocket in prices along with other types of home-buying trends. One of the most recent has been tiny homes which are beneficial for those who live with very little.
One of the other trends that has really taken off has been renovating something into your dream home. We have seen former schools, churches, community buildings, RV's, and more converted into homes that families are elated to live in. I won't say I haven't looked into the trend but after seeing this converted church turned into an immaculate home it's something I could see myself and others enjoying.
No reason for me to babble on about the conversion epidemic, here's one of the greatest renovations I've seen as this 1900s church is now a home and for sale!
Converted Church Into Modern Home In Cincinnati Ohio
Someone took an old church and renovated it into a majestical modern-style palace-like home that is now up for sale.