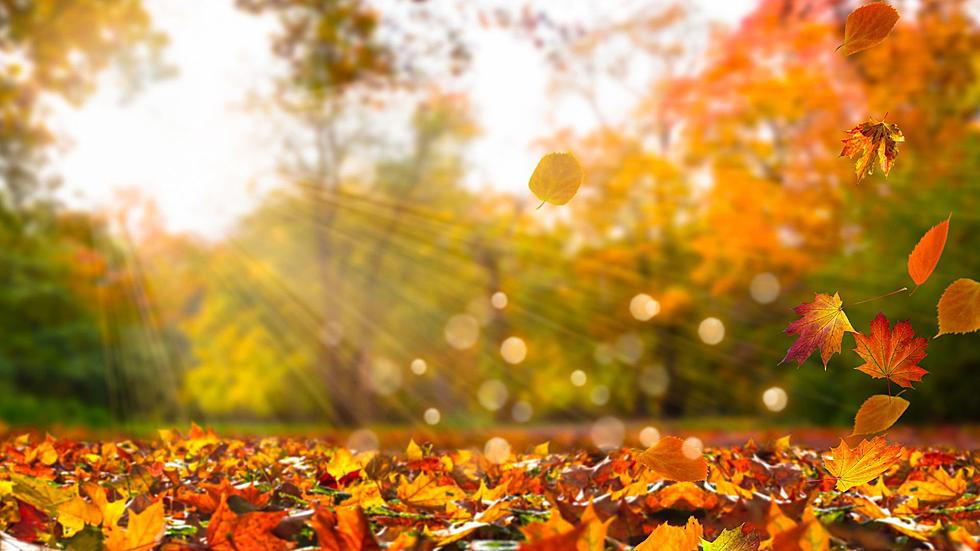 Take This Scenic Fall Tour Through Kalamazoo
Canva
It's that time of year, you know, the time where you start pulling out your favorite sweaters and hoodies, pumpkin spice is ruling the world, cinnamon candles are burning, and everyone is eating caramel apples, donuts, and apple cider. All of those things are great but none of those things are the best part of this time of year.
The fall season has so many great reasons for someone to love them from the cute fall dates and festivities to the scary time haunted houses for Halloween, there seems to be something for everyone to enjoy during fall. There's always a ton of talk about the sports and food/drink choices during this time of year, but the fall colors and views take the cake.
During my drive into work this morning, I finally noticed that the leaves on the trees were starting to change colors. This then made me look around and notice that there are already leaves on the ground, meaning fall is finally here. I took in the yellows, greens, reds, browns, and oranges as I drove by. It got me thinking about the best places in Kalamazoo to get a scenic view of the fall colors.
Kalamazoo is full of great places to take in nature and below are some of the best places to visit during the fall season.
10 Spots In Kalamazoo With The Best Fall Colors
Nature Preserves, Trails, and Parks in Greater Kalamazoo with great scenery, amazing nature, and an amazing array of fall colors!
Gallery Credit: Da'Jzon Hughes
17 Fall Flavors That Are Better Than Pumpkin Spice
For those who dislike the ever-so-loved pumpkin spice, here is a list of 17 alternative fall flavors that taste better than pumpkin spice.
Gallery Credit: Canva
10 Stops For a Great Fall Colors Road Trip in Michigan
There's no doubt that Fall in Michigan brings us some gorgeous sights. If you're looking to hit the road for a Fall Colors tour, hopefully, this guide will help.
Gallery Credit: Youtube