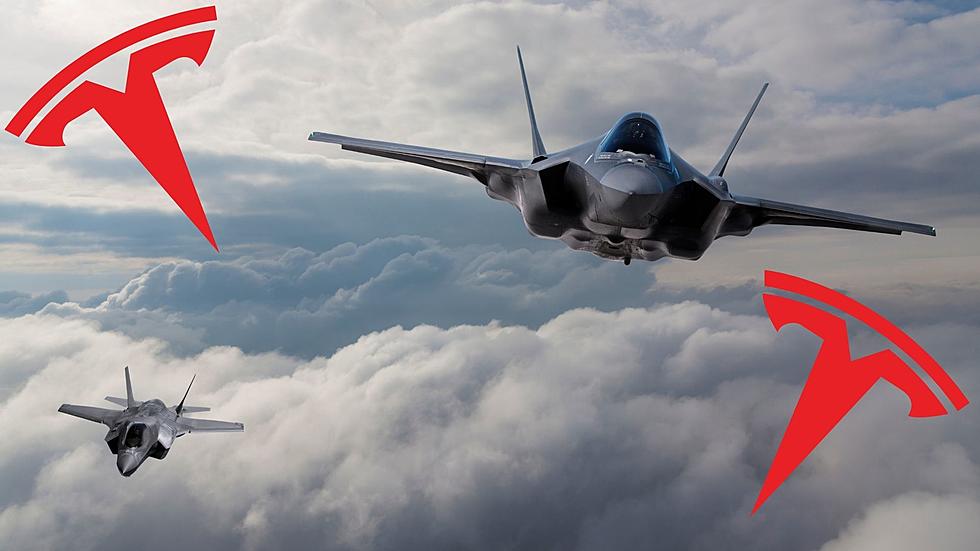 Tesla & Fighter Jets Highlight Wild Weekend in Chicago
Canva
The weekend is always a crazy time as most people are trying to get out and enjoy themselves with some of the free time they have, but that also means there's a lot of time for people to make boneheaded decisions. Then when you add in the party vibes, adult activities, and peer pressure we start to see some wild events unfold, this weekend was no different.
When in a large city like Chicago you are liable to be in the middle of something at any time as there are so many people. Also, people tend to make decisions without taking everyone around them into consideration which leads to further issues. Some people try to avoid these kinds of scenarios and others are unfortunately placed in them, Chicago is known for wild highway exchanges, broad daylight shootings, and more.
As you can see, a white Tesla is stuck in some kind of traffic but sees a way out. Well, the problem with that is there were people who were out of their cars and were sitting/standing on or in front of the Tesla. When the Tesla started moving they got upset and started banging on the hood which made the situation much worse. Eventually the Tesla made it out but not before insanity broke out.
Chicago House Sold for $1
A six bedroom, three bathroom residence in Chicago, Ill., had been
for sale
for a single buck. Interested to see what the new owners do with the place. Here's what it looked like prior to the sale.
Gallery Credit: Janna
15 Favorite Vehicles from the Chicago Auto Show 2023
15 of my favorite vehicles that I would absolutely buy from the Chicago Auto Show 2023.
Gallery Credit: Johnny Vincent
Unique Chicago Home Has the Most Unusual Game Room
This contemporary 10,400-square-foot home has it all, including a Victorian-era game room on the bottom floor that will leave you speechless.
Gallery Credit: Steve Shannon