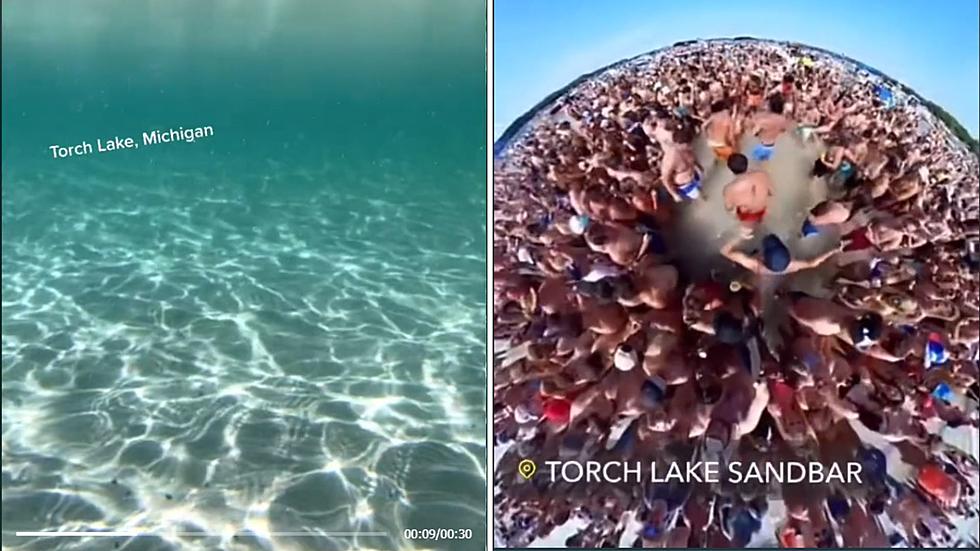 Torch Lake: Michigan's Cleanest and Clearest Lake
stephenmdaniels & kyleighrau14 TikTok
We are surrounded by so many bodies of water, from small ponds and rivers to small and large lakes that inhabit our state and country. Then, on a larger global scale, we are surrounded by small and large seas as more than 70% of the Earth's surface is water. With this in mind, how clean is all of the water that is on Earth?
Well, it can't be that clean if we want to be honest right? Like we dump waste, oil, and other trash into the water, our atmosphere isn't helping with keeping the air and water clean, and I'm sure the water-based animals and creatures contribute as well. Although the world's water source is mostly dirty, not all the water is as nasty as the rest.
As always, I get sucked into some crazy rabbit hole of information after I start thinking about something that I know I shouldn't think too deeply about. I started panicking about the fact that all of our water could be dirty and started to look for some clean sources of water, Michigan has a couple but none were cleaner than this lake in Northwest Michigan.
Torch Lake located in Bellaire, Michigan is one of the most beautiful sights in all of Michigan. The water is said to be almost crystal clear and you can stick your foot in the water and see it clear as day. The water is so clear that it is often compared to the clear water seen in the Caribbean Sea. This leads many Michiganders and visitors to travel through the mitten state to see the spectacle.
Torch Lake is Michigan's second largest inland lake as it stretches almost 19 miles and covers over 18,000 acres. With its beautiful skies and breathtaking water, Torch Lake has become one of the most popular lakes in not only Michigan but all of the Midwest.
Torch Lake has become so popular that there are tons of traveling and tourist social media pages directing people to the Michigan Lake, while Michigan residents have been visiting for years and throwing HUGE parties as well. TikTok has the evidence as always.
These are only a few ideas of what an experience there would be like, but of course, videos never do it justice. If you have time, take your friends, family, or significant other up for a fun trip to the Caribbean of the Midwest
Michigan Lakes With Weird or Creepy Names
Lakes Around Michigan with Names that Sound Strange, Creepy or Like a Horror Movie
The Lake Erie Hot Hole