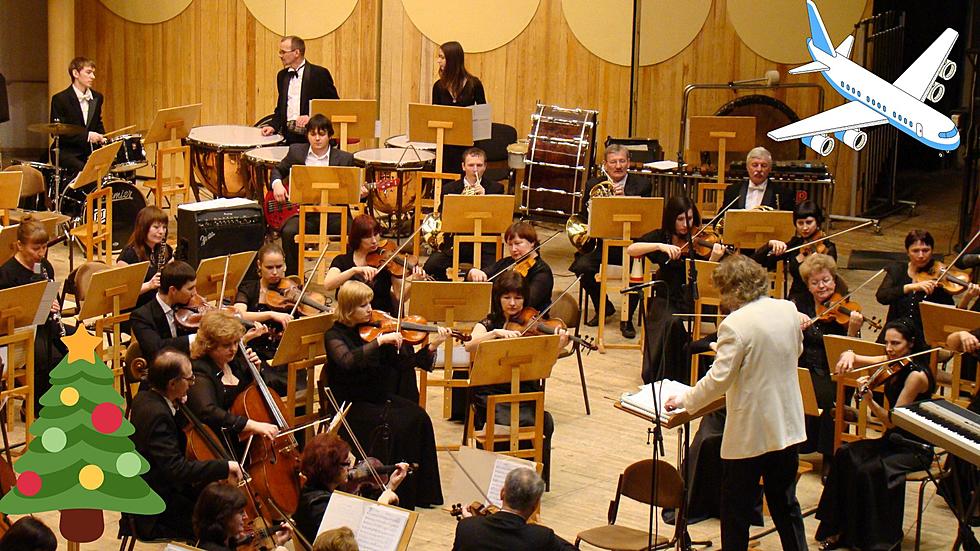 Trans-Siberian Orchestra Flyaway: Here's How You Win
Canva
The Trans-Siberian Orchestra will be performing their Christmas show at the Wells Fargo Center in Philadelphia. They will be rocking out to your favorite Christmas songs while putting their own musical spin on it. We are paining up with them to giveaway a one of kind experience to one lucky fan.
One fan will be winning an all-expenses paid trip out to Philadelphia to watch this show. The winner will receive a package that includes roundtrip airfare, VIP tickets, a 3-night hotel stay, transportation to and from the airport, and $500 in spending cash for two people to enjoy. Luckily for you I have an opportunity for you to get entered and have a chance to win this special bundle for two.
If you're looking to be the lucky person getting sent off on their flyaway then either listen live through our app or listen to your radio at the top of the 9 am, Noon, and 3 pm hours as code words will be given then. Click on the "TSO In Philly" tab on our app or website and enter in the code word. Code words will be given from Monday November 13th until Sunday December 3rd. They will come at the above times Sunday-Saturday.
28 SJ & Philly Concerts to Look Forward to in 2023
The 2023 concert calendar for the South Jersey and Philadelphia area is already FULL of superstars (with plenty more to come). Check out who's coming around this year.
Gallery Credit: Heather DeLuca