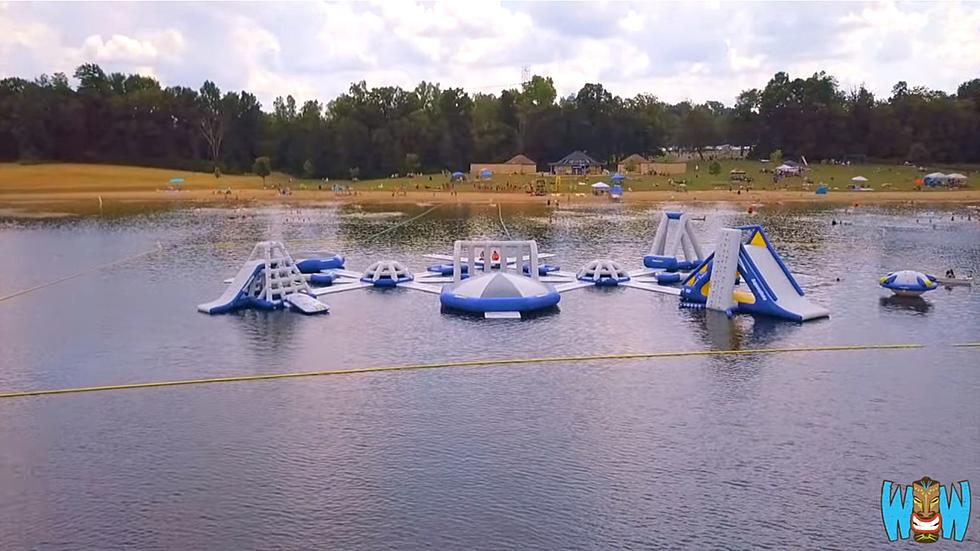 Water Warrior Island In Lake Orion Is Cooling Michigan Down
Water Warrior Island YouTube
The summertime in Michigan can be a lot of fun as there are a ton of things to do out in nature but after a while, you get tired of doing the same things and you want to shake up your summer a little bit. The beaches on the great lakes, the outdoor get-togethers, golfing, and more are always fun but sometimes you need to cool down to enjoy the weather.
We are no strangers to water as the great lakes and many other bodies of water occupy our wonderful state but this also means when the temperature rises it gets HOT. All of the moisture in the air creates a very humid environment that almost forces you to hop in some water asap. Since the invention of water slides and splash pads, enjoying the summer weather has become a lot more fun.
In Orion Charter Township is the quiet and dainty community of Lake Orion. There isn't too much there outside of the city and the lake but man do they make the most of what they have to use. Why leave your lake as it is when you could spice it up and draw attention and visitors from all over the state/country to boost your economy?
Water Warrior Island burst onto the scene back in 2021 as the inflatable waterpark idea came to life. They were able to start off with some inflatable runways, swings, slides, bouncers, and more for families to enjoy and cool down. Every year they have been making changes to improve the park and keep guests returning, and their new slide is CRAZY.
The Warrior Whoa Slide is the newest attraction at Water Warrior Island and I might be making the trip to hop on. There are 3 slides that are at varying heights but give relatively the same result, a rush down the slide before being launched into the air and sent plunging into the lake below.
There is also the option to simply just swim, rent a kayak or paddleboat, or enjoy some sunbathing time on the beach. They even have floating cabanas that can be rented by the hour or for the day. Water Warrior Island is located inside the Bald Mountain State Recreation Area on Lower Trout Lake.
They are open Monday-Thursday from 11 am to 7 pm and then from 11 am to 8 pm Friday-Sunday. It's $20 for 1 hour, $35 for 2, or $55 for a day pass. They also charge for the Warrior Whoa Slide per turn but the park and slide pass together is only $75. Check out these families enjoying the park in the video below.
The Only Launch Water Slide in Michigan, Lake Orion
Top 22 Waterfront Restaurants Michigan
With the help of some Yelp! reviews, we've created a list of the top 22 waterfront restaurants in Michigan.
Island Waterpark
Island Waterpark at the Showboat Casino in Atlantic City, New Jersey