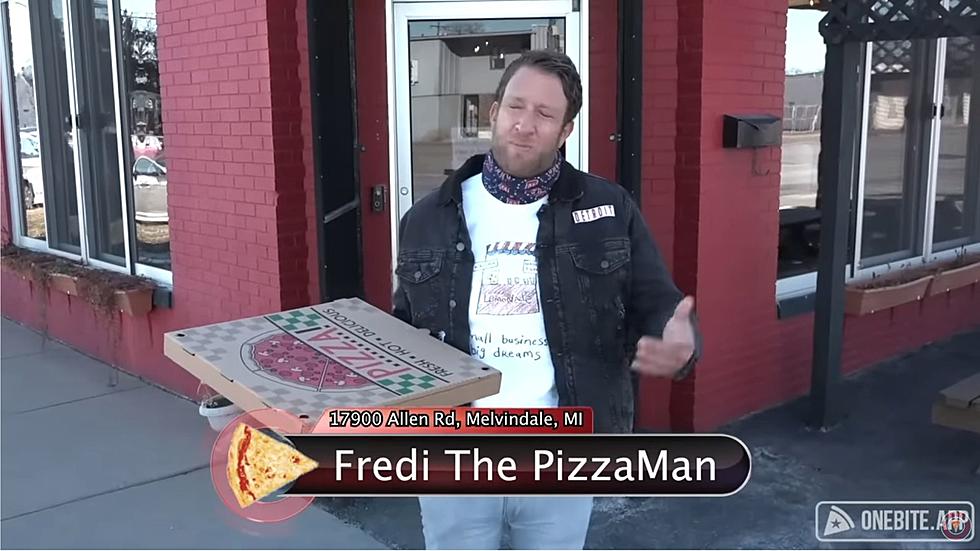 All Of Barstool Sports Pizza Tour Stops in Michigan
One Bite Pizza Reviews YouTubeUni
Barstool Sports took off on social media when they began with podcasts and other sports-related content, sparking a huge trend of others wanting to live out their sportscaster dreams and starting their own podcasts. After reaching stardom, they began setting up branches around the country and highlighting college sports and the events that take place before, during, and after.
They've had so much success that the President, Dave Portnoy, has been expanding the company in ways that keep them relevant and successful. One of the series he started a couple of years ago was a tour around the country to find the best pizza in the country. He went to the 48 inland states, which doesn't include Alaska or Hawaii, to crown a pizza champion for each state and America as a whole.
Even if he wasn't going to go to every state, we could have expected Dave Portnoy, also known as El Presidente, to make a stop here in the mitten-shaped state. I only say this because Portnoy is a huge University of Michigan football fan as an U of M Alumna, as you can see below in a couple of TikToks, he was HYPED and FIRED up watching the Wolverines dismantle the Buckeyes last football season.
Okay, now to the important part, the pizza places that he went to within our wonderful state of Michigan. I just want to say right now, that West Michigan feels slighted as we weren't featured at all, but Detroit, Ann Arbor, and Lansing were oversaturated. With all this being said Green Lantern Pizza in Madison Heights was given the lowest score in Michigan at a 6.2 while Fredi the Pizzaman in Melvindale was given an 8.7 and Dave said "This is the best pizza in Detroit. Period. End of story."
Above is a youtube video showing how Barstool conducts their pizza reviews, but if you want to see what other pizza places are on the list, how they are ranked, and if you agree or disagree with Barstool and El Presidente.
Check Out These 17 Michigan Pizza Reviews From Barstool's Dave Portnoy
Dave Portnoy of Barstool Sports has visited these Michigan restaurants for his One Bite with Davey Pageviews pizza reviews. "One bite, everybody knows the rules."
Over 50 New York Pizzerias Ranked by Barstool's Dave Portnoy
When it comes to amazing pizza you don't have to leave New York State. But where can you find the best slice?
Slice Of Flint Pizza - Flint, Michigan