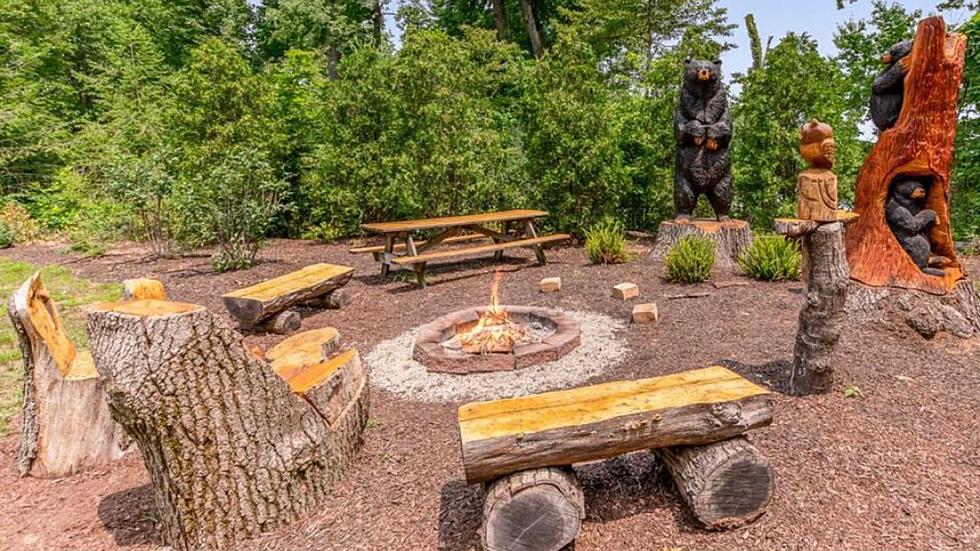 Bear's Lakeshore Lodge in Stevensville Is A Pure Michigan Airbnb
Meet Me in Michigan Vacation Rentals Facebook
Pure Michigan is something that we Michiganders say with pride, we enjoy being from Michigan and everything the state has to offer us. One of those things is the beauty of nature and all of the experiences it offers. A new Airbnb is coming to Southwest  Michigan that will enhance that Pure Michigan feeling for residents and visitors alike.
Bear's Lakeshore Lodge embodies the phrase Pure Michigan. Its location gives you access to many beaches on Lake Michigan, the Warren Dunes, and other forms of nature as the residence sits on a 2.5-acre forested lot. The Lodge-style home also guarantees that everyone will have a great time even if they aren't attracted to nature.
There isn't much information out other than a Facebook post that can be seen below explaining what could be found on and near the residence and everything else that needed to be known right now about the rental property, including proximity to other cities.
One of the coolest features listed and pictured below is the traditionally styled fire pit that sits outside of the home. The seats made out of carved tree stumps along with the bear decorations and picnic table screams out barbequed meat and smores.
You can also see the year-round hot tub because let's be honest here who doesn't want to soak in the bubbles and jet streams while maybe enjoying an adult beverage or two? There's also a great view of the living room which has a beautiful sectional for group fun.
They haven't quite opened this to the public but will be looking to get the listing available to rent on Airbnb or their direct site by Mid-April.
Hidden Beachside Gem in Stevensville Offers An Incredible View of Lake Michigan
With a private beach, what's not to love? Check out this beachside property currently listed for sale in Stevensville.
Harbor Springs Airbnb With Lake Michigan View
This beautiful home provides plenty of beautiful Lake Michigan views.