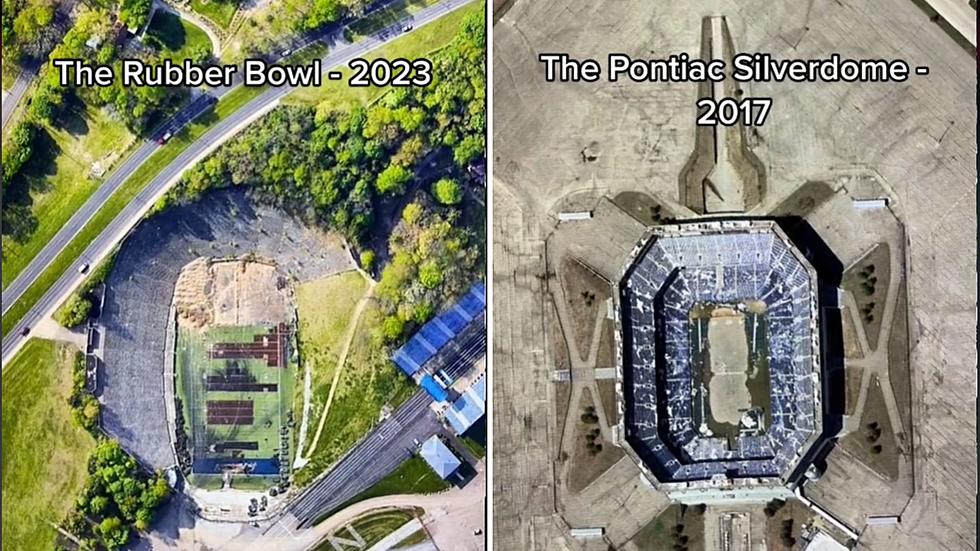 Decaying Football Stadiums in Akron and Pontiac
Jakexploring TikTok
Football stadiums are some of the larger infrastructures in our society as they are built with anticipation of holding 10s of thousands to hundreds of thousands of people at a time. For decades fans, parents, and scouts have poured into stadiums across the country to see the best ballers strap on the pads in some of the most iconic games.
As time goes on and teams have success they become more popular or they just decide it's time for a renovation. So most teams will renovate their stadium a couple of times but eventually, they have to move on to a new space. Well, what happens to the old stadium once they build and open the new one?
Two prime examples of old stadiums being left to rot after their owners wanted a new home are right here in the Midwest. One of them is home to a college football team out of Ohio in the MAC conference while the other belongs to an NFL Football team from the NFC conference in Michigan.
Yes, you guessed it right, we're looking at the old home of the Detroit Lions along with the former home of the Akron Zips Football team. Both the old Pontiac Silverdome and the Rubber Bowl were once rocking homes to the gridiron game before being tossed to the side like spoiled milk.
First, the Rubber Bowl, pictured in 2005b was in great shape as the seats were arranged in a horseshoe-like manor (shocker) surrounding the green astroturf that was bookmarked with Navy Blue endzones that read "Akron" and "Zips". A glance 18 years in the future and most of the turf had decayed and the seats are crumbling apart. It appears they are working to demolish the stadium now.
Now, for the famous Pontiac Silverdome which was home to the Detroit Lions for many years while also hosting some of the most iconic sporting events, concerts, and more in its heyday. You could see in 2010 shortly before they decided to demolish the stadium that there was some decaying occurring but the dome was still intact.
By the time 2017 rolled around the roof had been removed from the building and you can see as the foundation of the building and the seats were beginning the end of their life cycle. They have since demolished the Silverdome completely and an Amazon Warehouse now stands in its place.
Here Is What the Abandoned McCoy Stadium Looks Like Today
Pawtucket native and local filmmaker, Jason Allard, is giving viewers a glimpse of what McCoy Stadium looks like today, and it will have you feeling more nostalgic than ever.
9 Iconic Michigan Arenas & Stadiums and What They Would Cost Now
Michigan is home to many iconic arenas and stadiums from Tiger Stadium to Little Caesars Arena. Find out here what they would cost to build today.