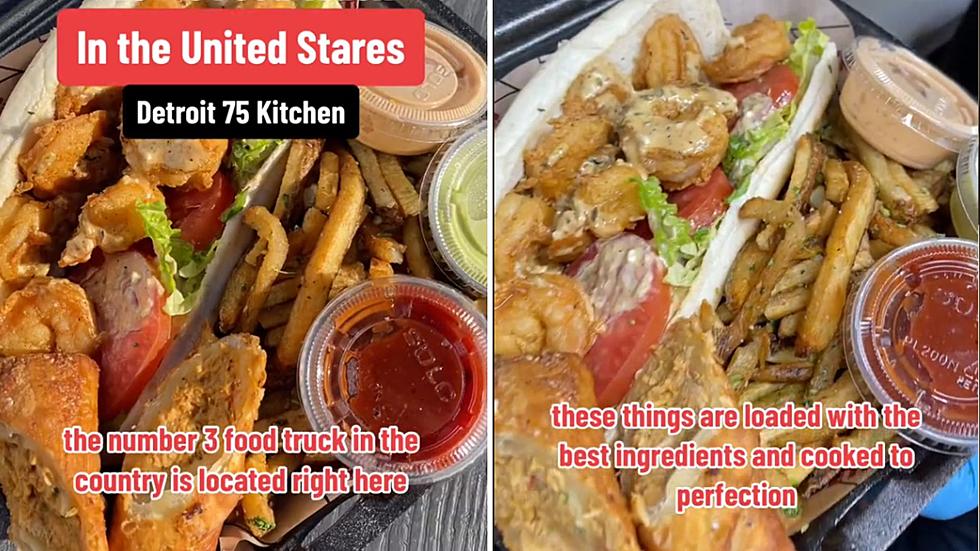 Detroit Food Truck Ranked Third in The Country
TheDetroitDiet TikTok
Food trucks are one of the more convenient options for not only the customer who gets restaurant quality food on the go but also for the owners of the truck you get to provide good food, at a fast pace, while meeting their clientele where they are instead of always going to the restaurant.
There's really no limit to the kind of food that you can get from a food truck and as America continues to evolve, we continue to live on the go. Food trucks will continue to gain popularity whether they be Mexican, BBQ, pasta, Asian, etc, or in different parts of the country, good food is good food. Even some Michigan Food Trucks are getting recognized.
Look, I'm not sure how reliable of a source TikTok is but people seem to trust the app for the most part. The amount of information spread across the video-based platform is unreal, but finding new places to visit or food to try is a given when using TikTok. You can come across some of the best things in your area or a new area because of TikTok.
According to the TikTok above, Detroit 75 Kitchen is ranked as the Number 3 food truck in the entire country. Yes, all of America, and this food truck in Detroit is considered to be the third best. The video doesn't quote where the information comes from or if it's all based upon their own opinion but they clearly state it has good food and is worth the ranking.
Detroit 75 Kitchen is located on Fort Street and is known for its famous sandwiches that are served with a side of fries. The maker of the video really likes their shrimp po boy and their Whitefish sandwiches but their menu extends beyond that. The best news is that they have a new location opening up in Troy, Michigan.
10 Big Events Coming to Detroit in 2023 You Don't Want to Miss
Check out 10 cool events that will hit Detroit this summer that are not concerts.