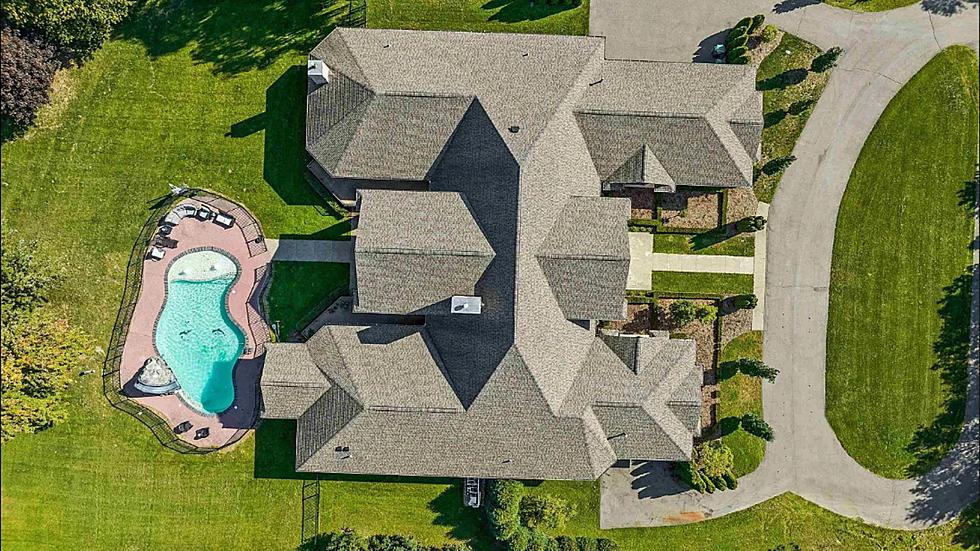 Kim Mathers, Eminem's Ex, Selling $1.7 Million Michigan Mansion
Kinsley Brann Keller Williams Realty Lakeside Zillow
Eminem popped on the scene with 8 Mile and has since been dubbed as one of the greatest rappers in the game ever. We've heard about his family in music and have seen them in the headlines but his ex-wife, Kim Mathers is one that comes up often.
The mansion that she used to own and live in here in Michigan is now up for sale. You can now live like Em and Kim used to for just $1.7 Million dollars.
Whether you like the pool, all of the different bathrooms, or just the proximity to the nearby neighborhood, this home has something to offer anyone. I don't think you can gain any extra-musical talent, but you'll never be bored inside of Kim Mathers' former home. After all, you can give your dog a shower.
Check out this gallery below showcasing the ins and outs of the massive but beautiful mansion in Macomb, Michigan.
You Can Own Eminem's Ex's Michigan Mansion for $1.7 Million Dollars
The Ins and Outs of the beautiful Macomb Michigan mansion left behind by Kim Mathers, the ex-wife of award-winning rapper Eminem, also known as Marshall Mathers.
See Rare Items Once Owned by Eminem, Drake, Nicki Minaj, More Up for Auction
Where Eminem Lived in Michigan