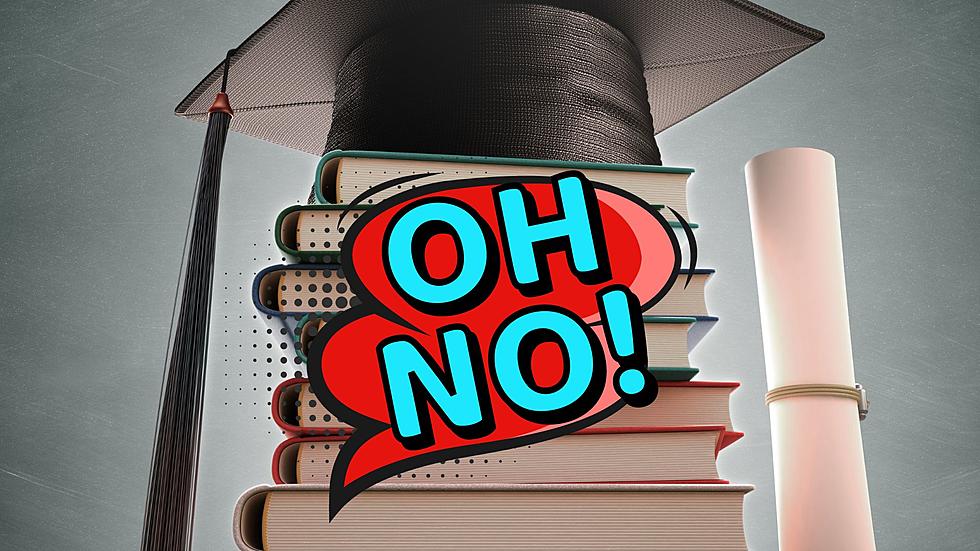 Half of 2023 Graduates At This KPS School Were Underqualified
Canva
Graduating high school is one of the biggest accomplishments in one's life as not everyone is blessed enough to finish. There are multiple reasons as to why someone wouldn't be cross the stage and receive their diploma case in hand from their school's president and school district's superintendent. From sickness and injury to death and dropping out, the list is almost endless.
Although there are a ton of factors in the way most U.S kids are graduating from high school, even if its late. Schools all around the country have been doing everything they can to help those who are struggling or run into unfortunate situations make the best of their circumstances. Many of them have made the most of alternative programs, credit retrieval, and other resources while others have taken advantage of them.
Pheonix High School in Kalamazoo which is one of 4 high school level facilities in the Kalamazoo Public Schools District is the school in question. What we know as of now is that since 2013 the graduation rate has hovered between 28.6% and 54.4% and the 2022 class had a staggering 61.6%. That was until the Michigan Center for Educational Performance and Information (CEPI) came across an interesting discovery.
After conducting some research, the CEPI believes that more than half of the 2022 and 2023 graduating classes did not complete all the necessary requirements to receive their diploma from the state of Michigan. This has sent Kalamazoo Public Schools on their own investigation which is still pending.
When asked about the situation newly hired superintendent Dr. Darin Slade said
"To learn that so many students were certified to have met the graduation criteria when indeed they had not is unacceptable. This is not what KPS represents."
Dr. Slade is also implementing a new policy where Craig McCane (director of post-secondary education) and himself will meet with high school principals twice a trimester to ensure that all seniors are on track to graduate on time. He calls this a "checks and balances" to a degree as multiple parties will be checking transcripts to reduce inaccuracies in the future.
When asked about being diligent on students' transcripts, counselors meeting with students regularly to ensure they are taking correct classes, and making sure that students' transcripts are correct Dr. Slade said
"It's very important to make sure this is an ongoing process. Something that you don't just wait until the end of the school year to do."
They have contacted these students and made them aware of their shortcomings but are allowing them to keep their degree. They do have to finish their graduation requirements and have two options to do so, either through virtual learning or the Kalamazoo Innovative Learning Program (KILP).
 Former Principal who retired on August 31st and a former counselor who resigned in July are a part of the investigation but there was no knowledge given for the motivation behind their retirement and resignation. KPS declined to give any more comments as we are all awaiting the results of this investigation.
The Best Day-Trip Spots in kalamazoo and Battle Creek According to You
We asked YOU what the best quick-trip spots were in Kalamazoo and Battle Creek, and these were your answers.
Gallery Credit: Meatball/TSM
12 Hidden Gems Everyone Should Visit in the Kalamazoo Area
Businesses, parks, museums...there's a lot to see and do in Kalamazoo. Thanks to local suggestions, here's a list of 12 hidden gems everyone should visit when in the Kalamazoo area.
Gallery Credit: Google Maps