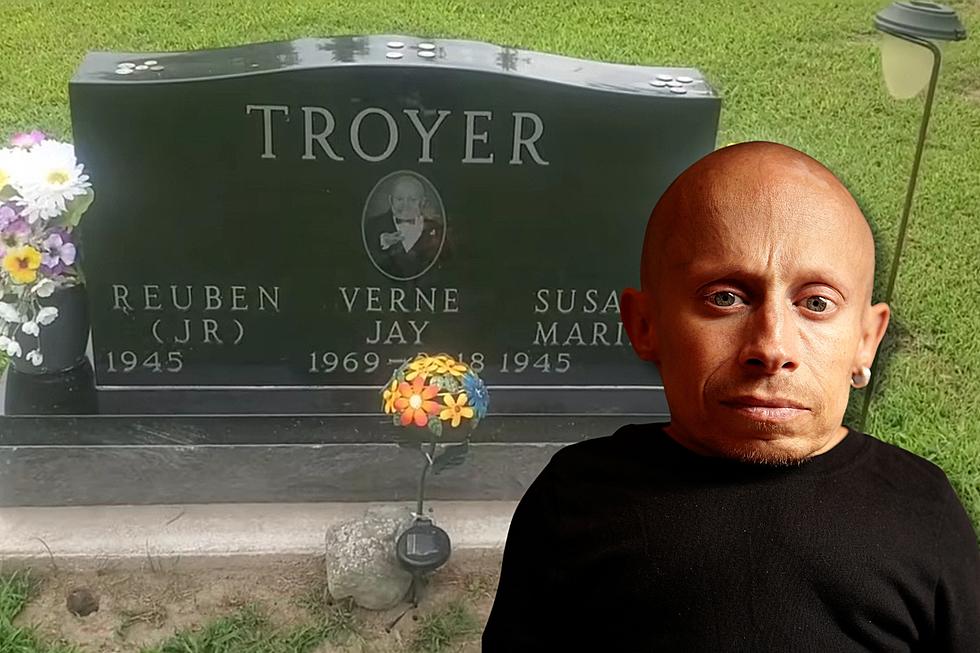 Mini-Me Of "Austin Powers" Is Buried In This Michigan Cemetery
Matt Carr/GettyImages/Lamont At Large/YouTube/Canva
This memorable Michigan actor was raised in a "blue-collar" family, but his path took him to Hollywood, California, where he starred in a number of films, most notably, the Austin Powers series.
We're talking about Verne Troyer, the 2' 8" actor, born January 1, 1969, in Sturgis, Michigan, and a graduate of Centreville High School in Centreville, Michigan. He was initially raised Amish, but his parents left the faith when he was a child. His father, Reuben, was a repair technician, and his mother, Susan, a factory worker.
On The Road to Stardom
Shortly after his graduation, in 1987, he and some friends moved to Arlington, Texas. It was there that he got his first break in acting, as a stunt double for a 9-month-old baby in the John Hughes film Baby's Day Out.
Verne Troyer Becomes an Instant Hit
It was before the filming of Austin Powers: The Spy Who Shagged Me that Mike Myers took notice of his talents. In fact, he was so impressed that he rewrote the script to give Troyer, who portrayed Mini-Me, more screen time. He then reprised the role in Austin Powers in Goldmember.
Vern Troyer As "Mini-Me" In Austin Powers
The Tragic Decline
Even though he had a successful film career, attending gala events and rubbing shoulders with the "stars", his life took a tragic plunge with alcohol taking a toll on his health and depression closing in on him. He died at a hospital in Los Angeles on April 21, 2018, at the age of 49. IMDb.com lists the death as "Suicide by alcohol intoxication".
His Final Resting Place
Vern Troyer was brought home from the fast-paced Los Angeles, and the toxic lifestyle of Hollywood, returning to the countryside of St. Joseph County, Michigan, where his life began.
His final resting place is the Leonidas Cemetery, in Leonidas, Michigan. It's a small graveyard, just outside of town, surrounded by farmland. His gravestone is simple. The only thing that may catch your eye is the small ceramic tile bearing a portrait of Verne, smiling and wearing a tuxedo. His mother and father will eventually share the gravesite, lying on each side of him.
Here Is A YouTube Video Of Vern Troyer's Final Resting Place

During his stint in Hollywood, Vern Troyer rubbed shoulders with some of the top celebrities of the time. Below is a gallery featuring a few of those moments and his final resting place at home in Leonidas, Michigan.
Michigan's Verne Troyer Made His Mark In Hollywood