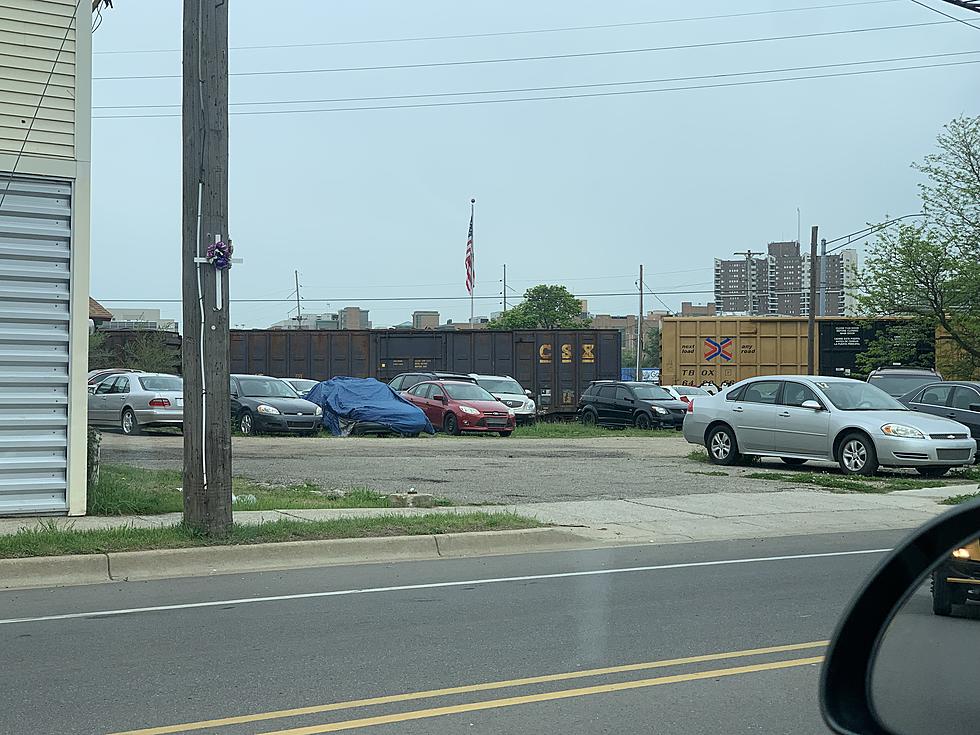 Train Time: Does Kalamazoo Have A Train Problem?
Da'Jzon Hughes
Kalamazoo doesn't have tons of trains rolling through the city but whenever they do it seems to be a huge issue. Now, to preface, I am not speaking of passenger trains as they quickly come through the city or make their stop downtown and go about their day. It's the cargo trains that take their sweet time.
Downtown is already a mess to drive through and with the changes to traffic lanes, it has only gotten worse. Now, imagine that one of those illustrious trains decides to roll through town, now half the city is sitting in bumper to bumper in the heart of the city. If you ask me, Kalamazoo has a train problem.
This morning (Friday, May 12th) I was stopped by a train for a solid 10-15 minutes, which isn't a big deal if it was stopped and then kept moving, but that definitely wasn't the case for this locomotive. I got stopped at the corner of Portage and Vine Streets as I watched the train come to a halt.
The train was already moving slower than molasses before it come to a complete stop. The cargo train then proceeded to sit still in this spot for about 8-10 minutes with literally no movement before finally moving again. Except, the train started moving in the direction that it came from.
This means that this train was stopping traffic from the intersection I was at all the way through downtown. That's where the problem comes in, the only way to avoid this train is to be heading east/west on the northern side of Kalamazoo Avenue, other than that every other means of travel will be stopped.
There has to be a better way for trains to travel throughout the city. Cutting off traffic through so much of the city is crazy but more importantly, the train shouldn't have to stop for an extended period of time. Here are some other good uses of trains though!
1871 Restored Train Depot is Now Unique Michigan Airbnb: Look
Located in the village of Colon, Michigan, this train depot found new life when it was moved to its current location in 1993. The owners spent painstaking time renovating and refurbishing the historic depot piece by piece making sure to salvage the original doors and nearly all of the interior beaded wainscoting as well as all of the unique antique "window weight" windows. The 2 bedroom 1.5 bath "home" sleeps 5 guests comfortably amongst charming decor in every room. Keeping with the historical theme, visitors will find antiques, a stunning restored sleigh, and beautiful custom-made cabinets inside. Take a look!
Tour Warner Vineyards' New Train Car Airbnb in Paw Paw
The historic 1912 train car sits just outside the winery's front doors!
Train Car Diners