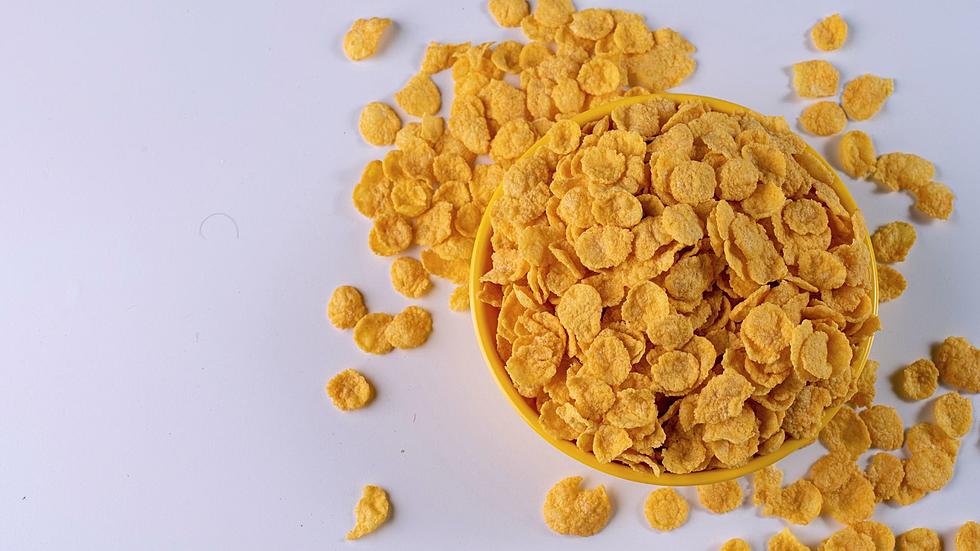 National Cereal Festival & Parade Coming to Battle Creek
Canva
Later this week will be the annual celebration of one of the best and easiest breakfast foods to be created, cereal. Yes, there is a national cereal festival and it's exactly what it sounds like. Pretty soon streets will be full of tables, cereal, and milk for attendees to chow down on to honor the greatness that is cereal.
As the cereal capital of the world, I think it comes with no argument that Battle Creek is the perfect place to host the National Cereal Festival and Parade. Since the beginning of the 19th Century, Kellogg's has been running the breakfast game. in 1894, W.K. Kellogg created Corn Flakes and never looked back, now most of the world's cereal comes from his business.
The festival opens up on Friday, June 9th with the National Cereal Festival Parade that will run through downtown Battle Creek. The parade will start at 6:30 pm on Van Buren Street before making its way to McCamly Avenue, and finally running down Hamblin Avenue to end things out. There will be some familiar faces passing through as they accepted tons of volunteers to participate in the parade.
Then moving into Saturday, June 10th, the National Cereal Festival will be in full swing. There will be tons of vendors spread out amongst the streets of Downtown Battle Creek as they are able to tell you about their services, provide you with freebies, and some of them may have items for sale. Outside of that, there will be free breakfast and tons of activities for the kids.
There is a free Cereal Breakfast from 8 am to 11:30 am as there will be 5 serving tents available and spread out on McCamly Avenue, as each table with have a plethora of cereals to choose from. There will also be a magician performing at 9, 10, and 11 am, along with a Kid's zone, Live music from a multitude of artists/bands, a bounce house, and The Battle Creek Regional History Museum is giving free train rides.
The House That Cereal Built - Step Inside the Kellogg Mansion
Taking a peek into the Kellogg Mansion is like stepping back in time. The home, built in 1925 was originally known as the Villa Marina in Dunedin Isles.
William Kellogg, who founded the Michigan-based Kellogg's company only lived in the sprawling mansion for about three years (during the winter months) before his death in 1951. Eventually, the home succumbed to structural damage and was demolished a few years ago.
In addition to the photos below, you can take a virtual tour of the home using virtual reality. A news story highlighting the University of Florida's program is included below.
LOOK: 40 Discontinued & Special Edition Kellogg's Cereals
Southwest Michigan's Favorite Cereal Brands
We asked you what your favorite cereal brands were for National Cereal Day 2023 - Here are a few of your answers, as well as the area's top choice: